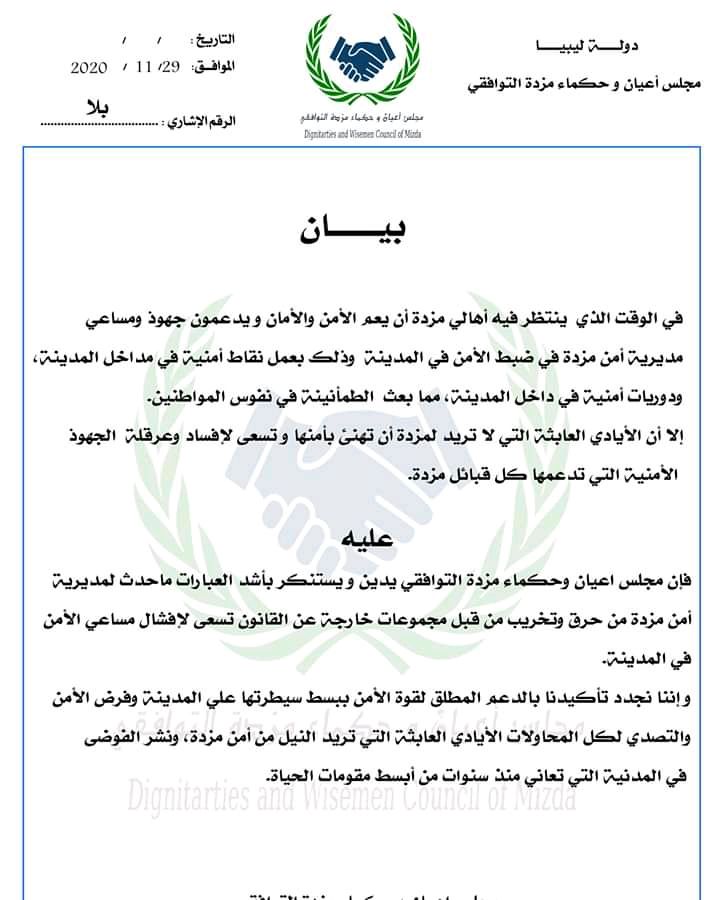 Libyan Cloud News Agency – Mizda
The Council of Notables and Elders in Mizda town condemned the attack on Mazda Security Directorate.
The Council said in a statement that outlaw groups ransacked and burned the Security Directorate to undermine the security situation in the town.
It stressed its absolute support of the security force to extend its control over the town and impose security and order.