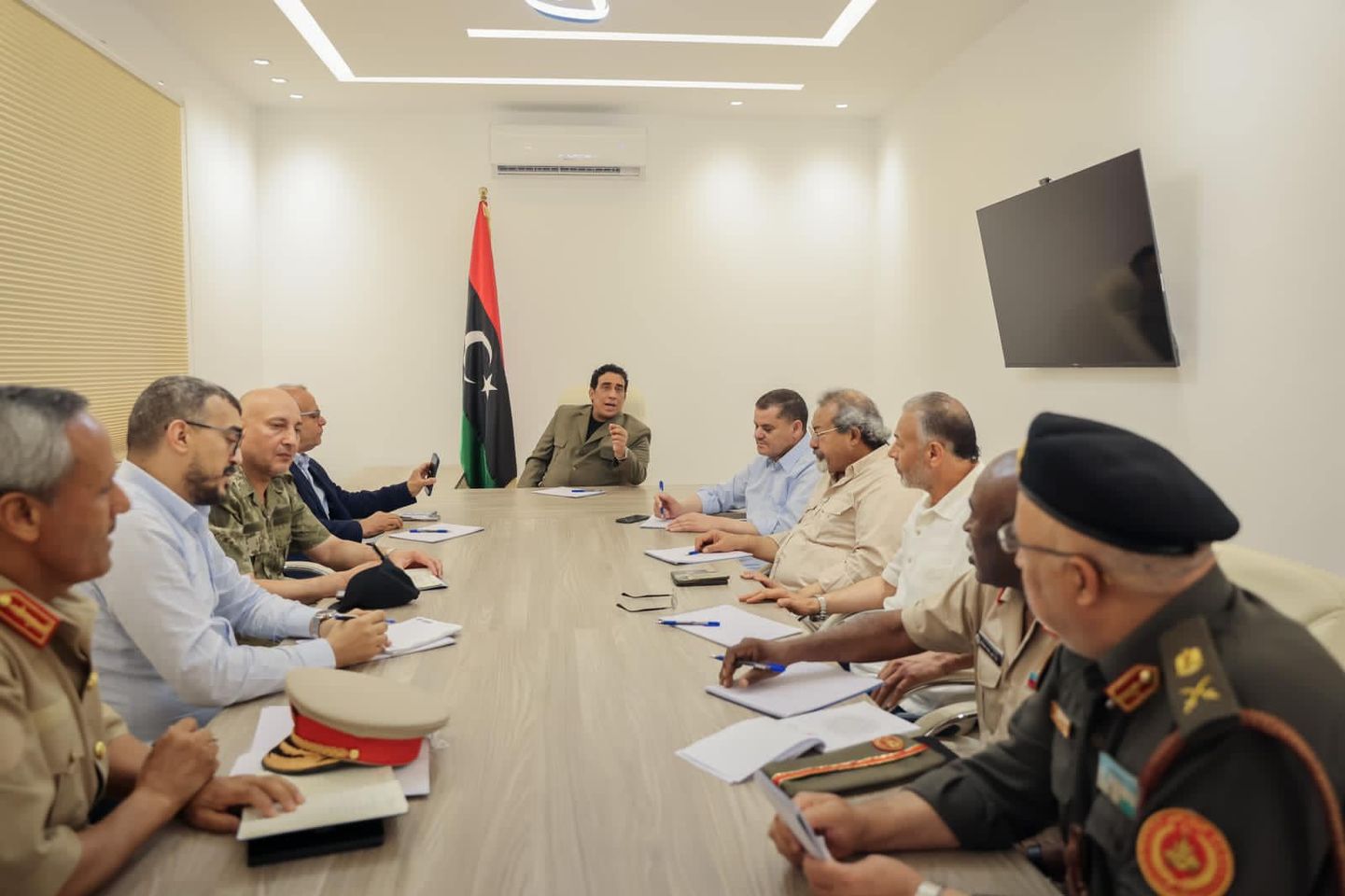 Libyan Cloud News Agency – Tripoli
The Head of the Presidential Council Mohamed Al-Menfi, and his deputy Abdullah Al-Lafi, in their capacity as the supreme commander of the Libyan army, held an emergency meeting with senior state officials to discuss Tripoli clashes.
The Prime Minister and Minister of Defense Abdul Hamid Al-Dabaiba, the Chief of General Staff, the Military Prosecutor, the Interim Minister of Interior, The Commander of the Ground Forces, the Commander of the Operations at the General Staff, a representative of Military Intelligence, the Head of the General Intelligence Service, and the Head of the Internal Security Service attended the meeting.
The attendees agreed to task the Chief of the General Staff and the Interim Minister of Interior to supervise and follow up on the ceasefire between the warring parties.
They ordered the Military Prosecutor to set up an investigation into the clashes to take the necessary legal measures.
They also tasked the Interim Minister of Interior to count and assess the damages to public and private properties.