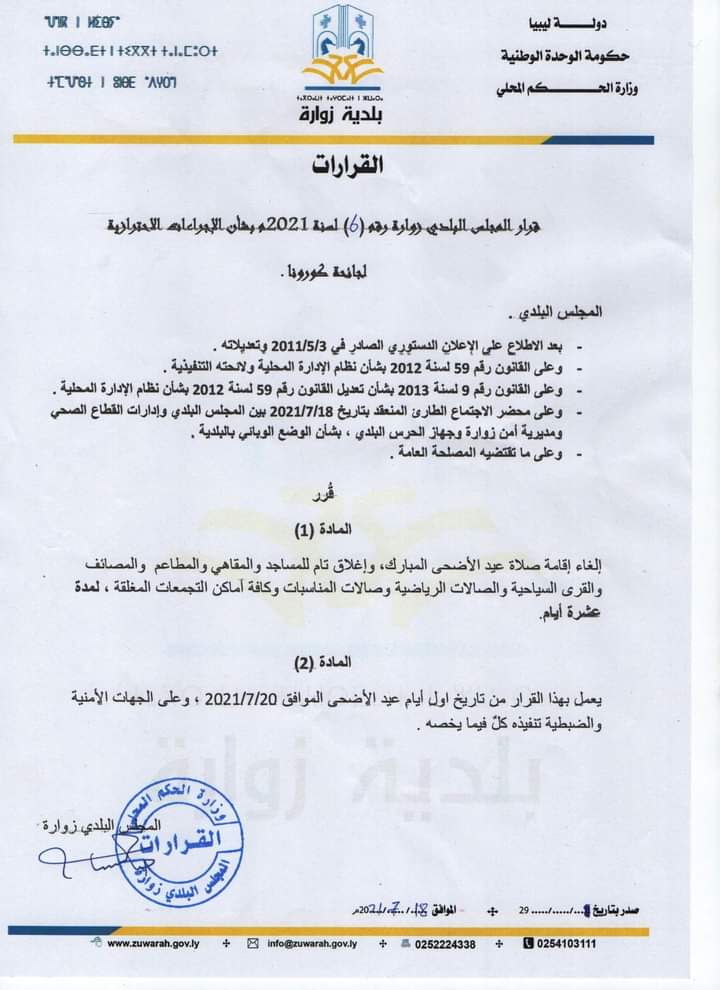 Libyan Cloud News Agency – Zuwara
Zuwara Municipal Council decided to cancel Eid al-Adha prayer and close mosques, cafes, restaurants, beaches, gyms, and social event halls.
The Council said in a circular that the decision will be in force from the first day of Eid Al-Adha for a period of 10 days.
The decision was taken as a precautionary measure to limit the spread of the Coronavirus.