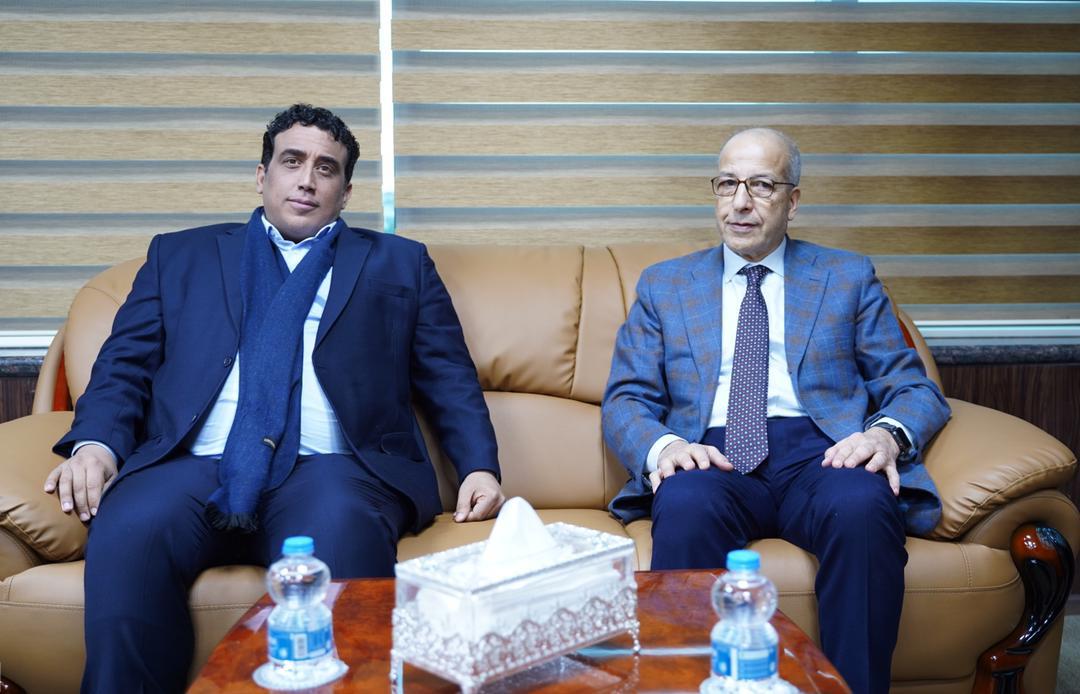 Libyan Cloud News Agency – Tripoli
The Head of the Presidential Council, Mohamed Al-Menfi, met with the Governor of the Central Bank of Libya (CBL), Al-Siddiq Al-Kabir, in Tripoli on Sunday.
Both sides discussed the latest developments regarding the unification of CBL.
During the meeting, Al-Menfi stressed the need for the unity of the country's sovereign institutions, led by the Central Bank of Libya, and the importance of its independence.