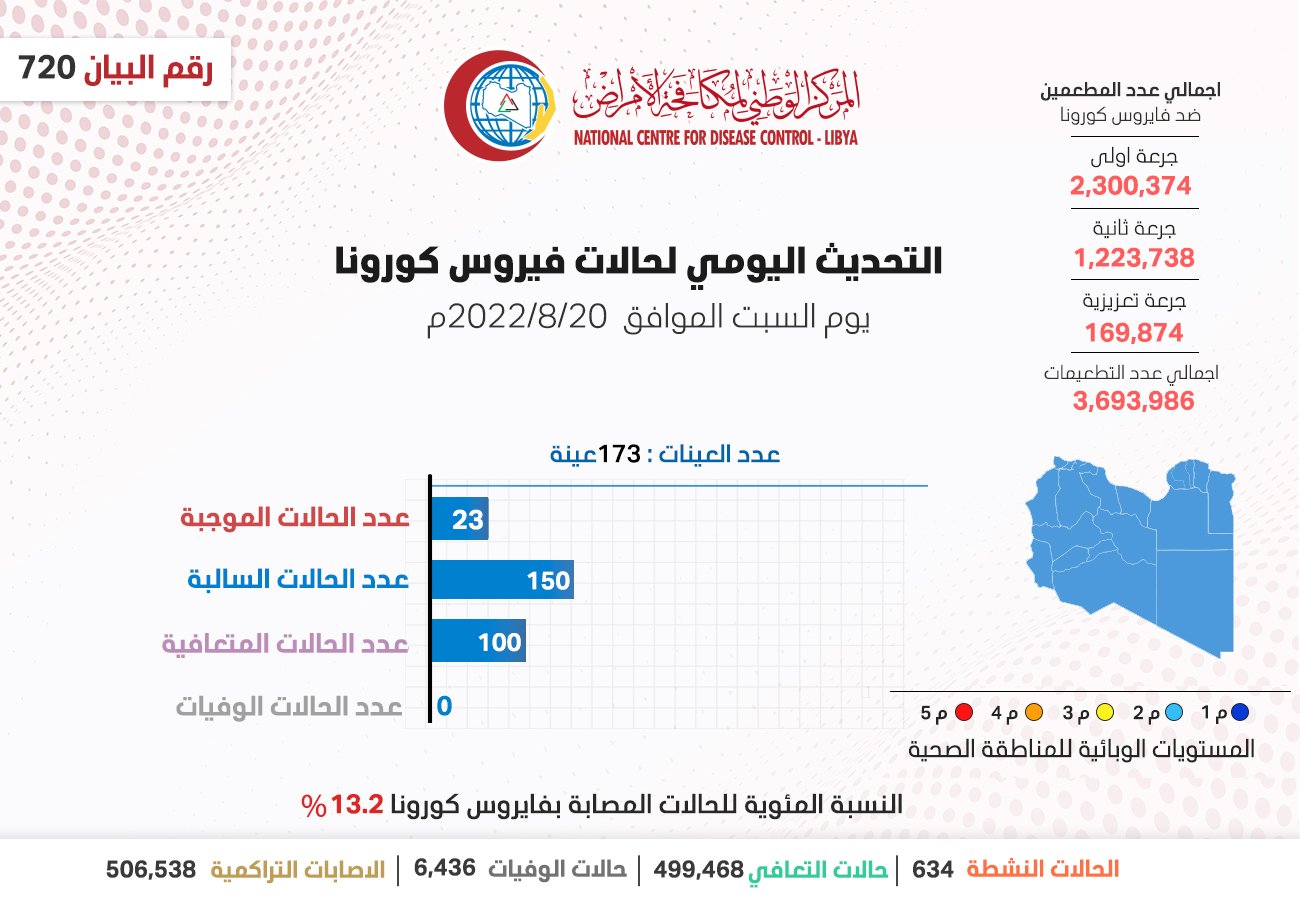 Libyan Cloud News Agency – Tripoli
The National Center for Disease Control received 173 samples during the August 20 2022, according to statement No. (720).
After examining the samples with Real Time PCR technology, the results were as follows:
The number of positive cases (23)
The number of negative cases (150)
The percentage of positive cases (13.2%)
General Statistics:
Total injuries "cumulative number": 506,538.
Active cases: 634.
Recovered: 499,468.
Deaths: 6,436