Economics and Business
The Ministry of Economy and Trade bans foreigners from engaging in commercial activities in Libya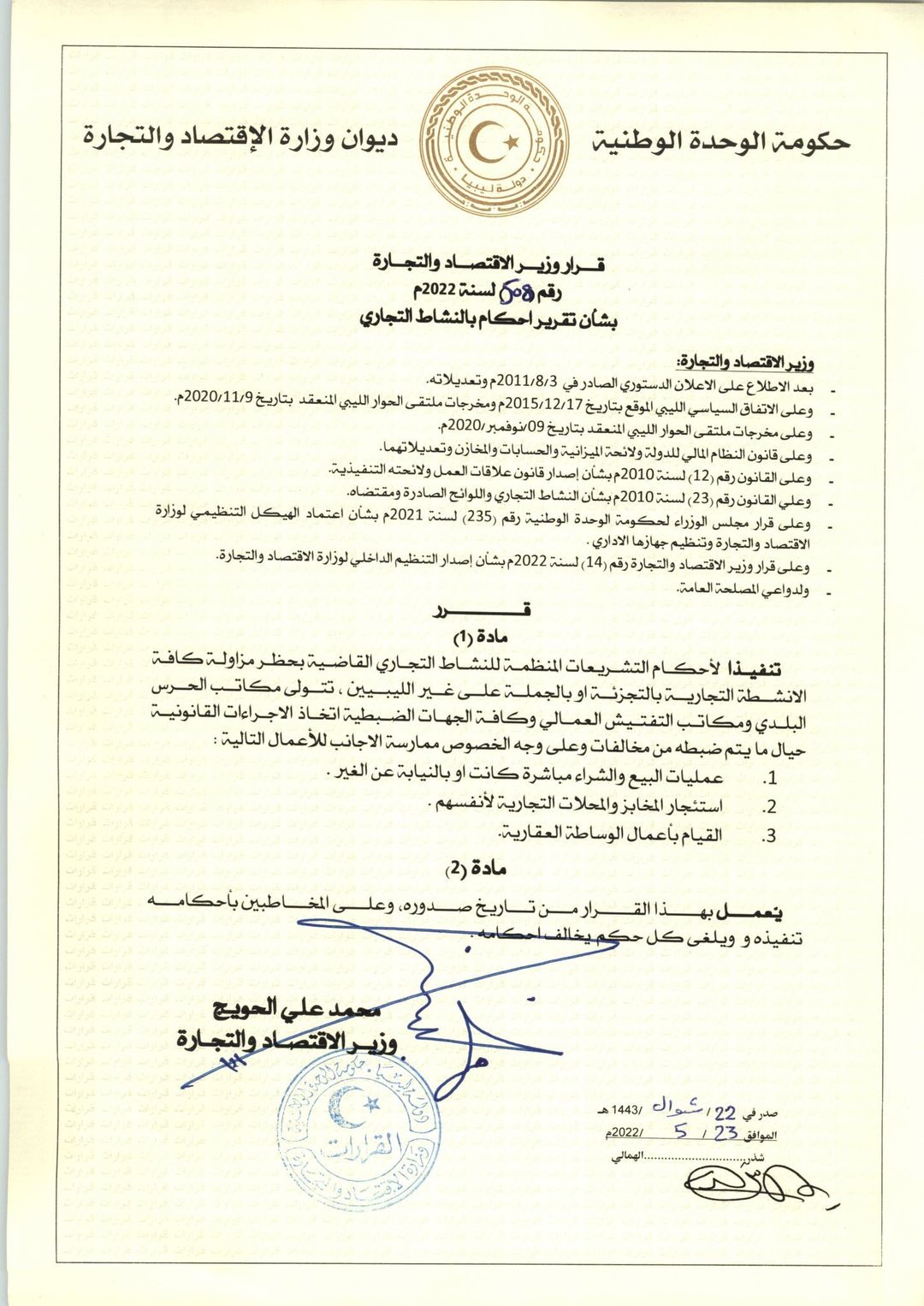 Libyan Cloud News Agency – Tripoli
The Minister of Economy and Trade of the Government of National Unity, Mohammad Al-Hawij, issued a decision banning non-Libyans from engaging in all retail or wholesale commercial activities in Libya.
The decision stipulated that foreigners are prohibited from doing businesses such as sailing and purchasing, whether directly or on behalf of others.
The decision also prohibits them from renting bakeries and shops or carrying out real estate brokerage.
Al-Hawij called on the law enforcement authorities to take legal action against the violators.