Economics and Business
Libyan economist: Large part of Libyan money wasted in salaries
#Libyan_Cloud_News_Agency -Misrata.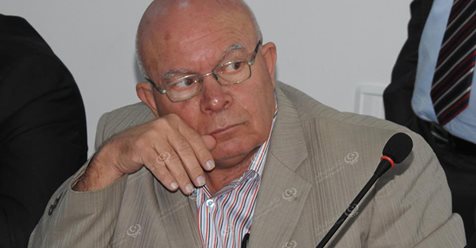 "A large part of the Libyan money is wasted in the form of salaries," said economist Mohamed Kaiba. He asked to study the functional staff of the Libyan embassies and the emphasis on four years for the embassy staff without extension, during a session to discuss the economic reforms held in Misrata.
Kaiba was surprised by the issuance of publications of the Central Bank of Libya by a director of one of the departments of the bank and not the governor himself. He added that the figures of corruption in Libya were frightening. Guided by the report of the Audit Bureau last year, including 700 pages, he called to reduce public expenditure of the Libyan state. And he criticized that the management of banking system in Libya is "old fashioned mentality" regardless of the qualifications.
Kaiba called for qualitative leap in the banking system, and restore confidence between the banking system and the private sector, noting that the Libyan economy is an open economy and that 75-80% of goods in the market are imported goods from abroad.
He called on the private sector in Libya to return the money to the banking system, expressing his surprise at the suspension of work in the establishment of "450,000 housing units" within the development program in Libya.
Asked about the validity of a UN resolution banning the entry of hard currency into Libya, Kaiba attributed the reason for his question to the silence of the Central Bank and its refusal to clarify.
It is noteworthy that Dr. Mohammed Salem Kaiba held several positions, including the Director of the Center for Research and Consultancy at the University of Misrata, and the Undersecretary of Scientific Affairs of the Libyan Academy.