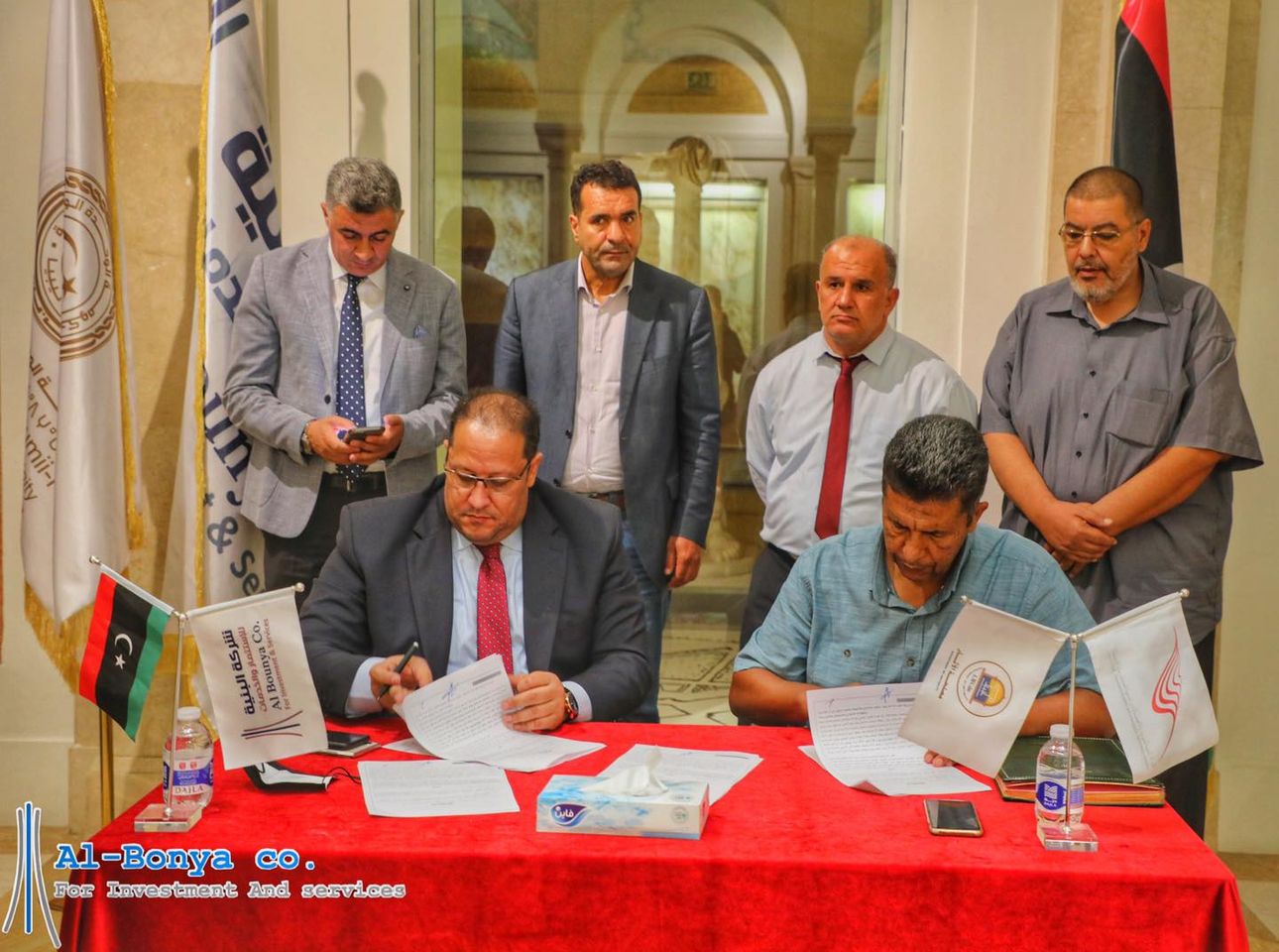 Libyan Cloud News Agency – Tripoli
The Director-General of Al-Bonya Investment and Services Company, Mohamad Abu Habisha signed a contract with the head of the Libyan Antiquities Authority, Mohamad al-Shakshawki, to use the Libya Museum (Al-Khold Palace) as an investment building for Al-Bonya the company.
A member of the Board of Directors of Al-Bonya, Mohamed Al-Andalusi, said that the company will introduce the Libya Museum to the investment market in a distinctive way to be ready to receive businessmen, embassies, and delegations of the Libyan state, with high quality services.
Al-Bonya Investment and Services Company is one of the subsidiaries of the Libyan Post, Telecommunications and Information Technology Holding Company.