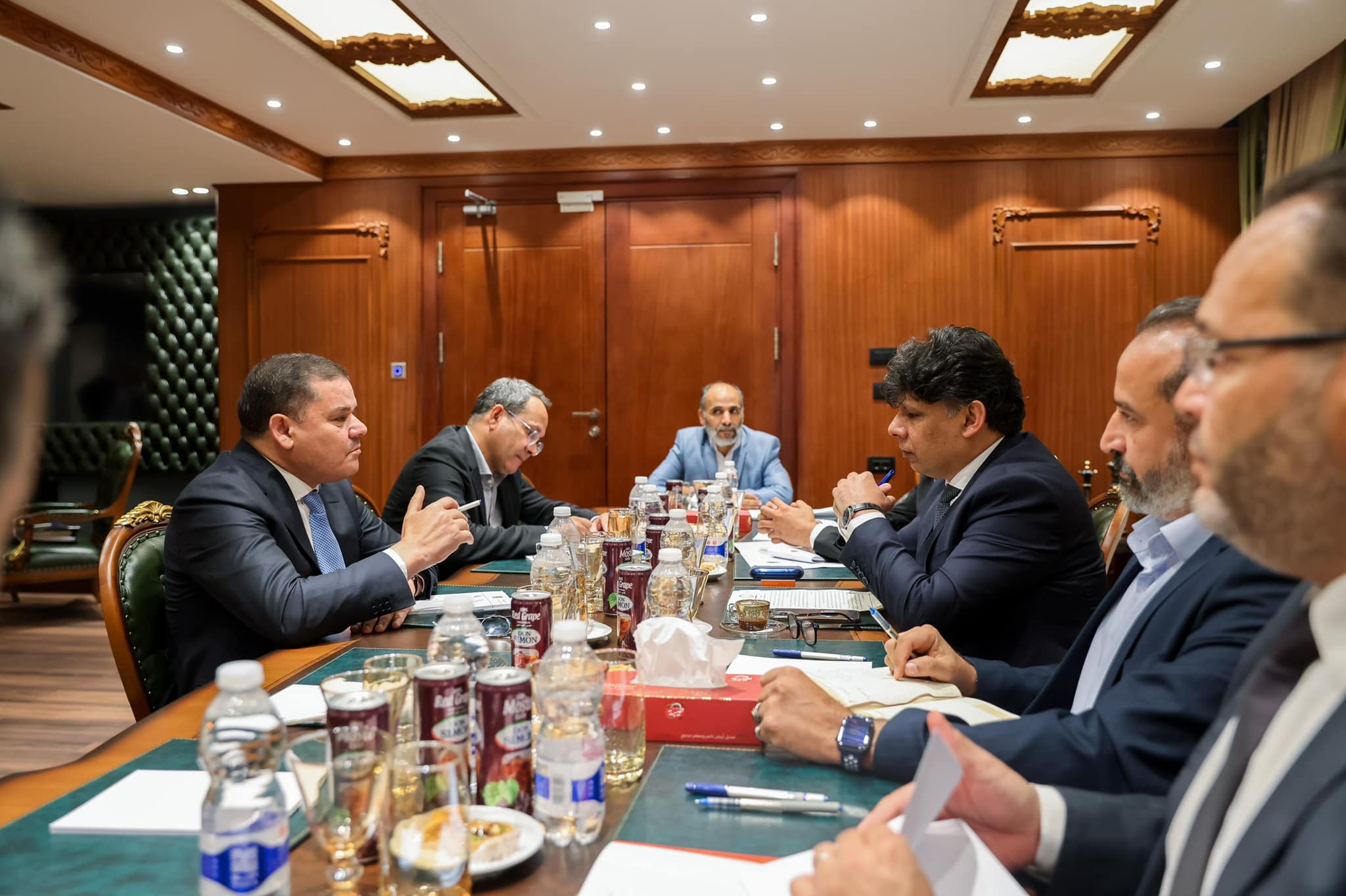 Libyan Cloud News Agency – Tripoli
The Prime Minister of the Government of National Unity, Abdel Hamid Al-Dabaiba, visited the office of the Attorney General, Al-Siddiq Al-Sour, on Sunday.
Both sides held an expanded meeting to discuss a number of issues that require joint coordination and technical follow-up by the government's executive bodies.
During the meeting, they discussed issues related to expired medicines and food and the steps to be taken by the government in this regard.
They also discussed encroachments on state-owned agricultural lands by some people and the need for coordination between the government and the Office of the Public Prosecutor.
Other files discussed were the irregular immigration and the status of children of Libyan women married to foreigners and the appropriate measures that should be taken in accordance with the law.