Political Affairs
The Presidential Council expressed disapproval of a TV statement by Al-Meshri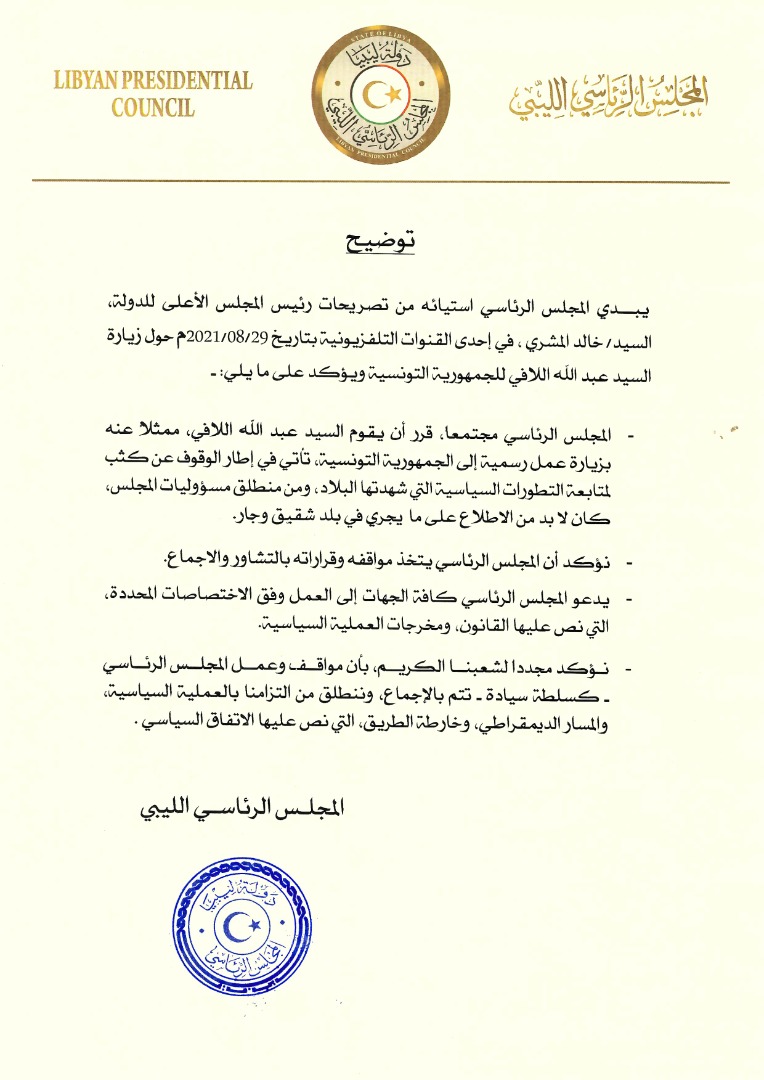 Libyan Cloud News Agency – Tripoli
The Presidential Council expressed its dissatisfaction with the media statement of the head of the High Council of State, Khaled Al-Meshri, which he gave to a television channel on August 29, regarding the visit of a member of the Presidential Council, Abdullah Al-Lafi, to Tunisia.
The Presidential Council clarified in a statement that Al-Lafi visited Tunisia as a representative of the Council and that his visit came with full approval from the Council.
The Council added that the visit comes within the framework of the follow up on the political developments taking place in the country, and it was necessary to see what is happening in a brotherly and neighboring country.
The Presidential Council made it clear that its decisions are made by consultation and consensus, and that this is one of its responsibilities, calling on all parties to work in accordance with the specific terms of reference stipulated by the law, and the outcomes of the political process.