Political Affairs
Di Maio reiterated Italy's firm support to achieve stability in Libya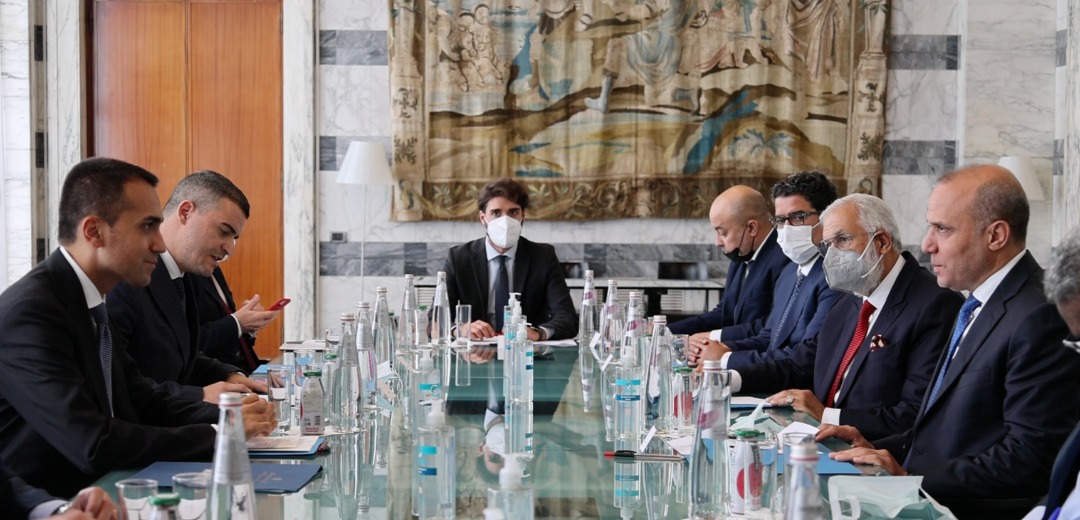 Libyan Cloud News Agency – Rome
A member of the Presidential Council, Abdallah Al-Lafi, met with the Italian met with Italian Foreign Minister, Luigi Di Maio, in Rome on Tuesday.
The Italian Foreign Ministry said in a statement that Di Maio reiterated Italy's firm support to achieve stability in Libya, and its determination to cooperate with the Libyan authorities to support the political process.
The statement indicated that the Italian head of diplomacy stressed the importance of ensuring that the elections take place on December 24 to achieve stability and development in Libya.
It added that Di Maio also confirmed the Italian commitment to support the internal Libyan reconciliation process, including in Fezzan, expressing his appreciation for the efforts made by the Presidential Council in this field.
Di Maio also called for the full implementation of the ceasefire agreement, starting with the withdrawal of all foreign fighters and mercenaries from Libya.