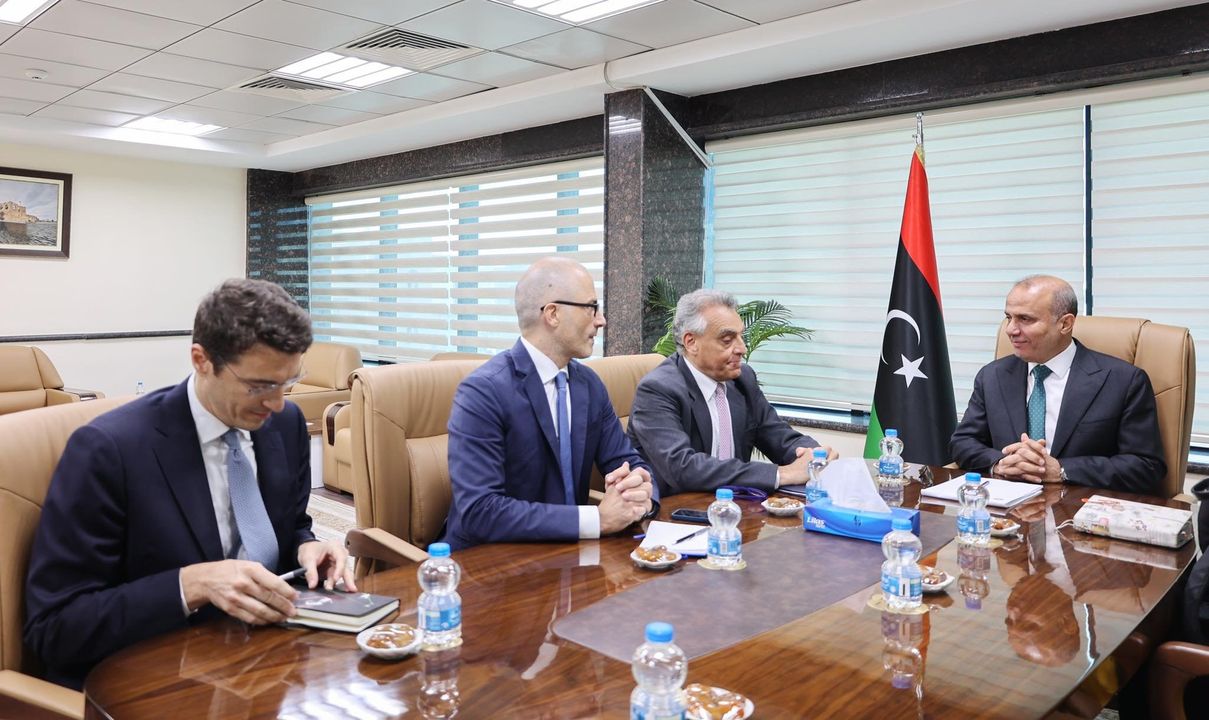 Libyan Cloud News Agency – Tripoli
Member of the Presidential Council, Abdullah Al-Lafi, held a meeting in Tripoli with the Italian Foreign Minister's special envoy to Libya, Nicola Orlando, accompanied by the Italian Ambassador to Libya, Giuseppe Buccino.
Al-Lafi praised Italy's role in supporting the political track in Libya, and its efforts to reach consensus among all parties to end the current crisis.
The Italian envoy stressed the importance of continuing the political track in Libya to hold presidential and parliamentary elections, according to a constitutional framework agreed upon by all parties involved in the political process.