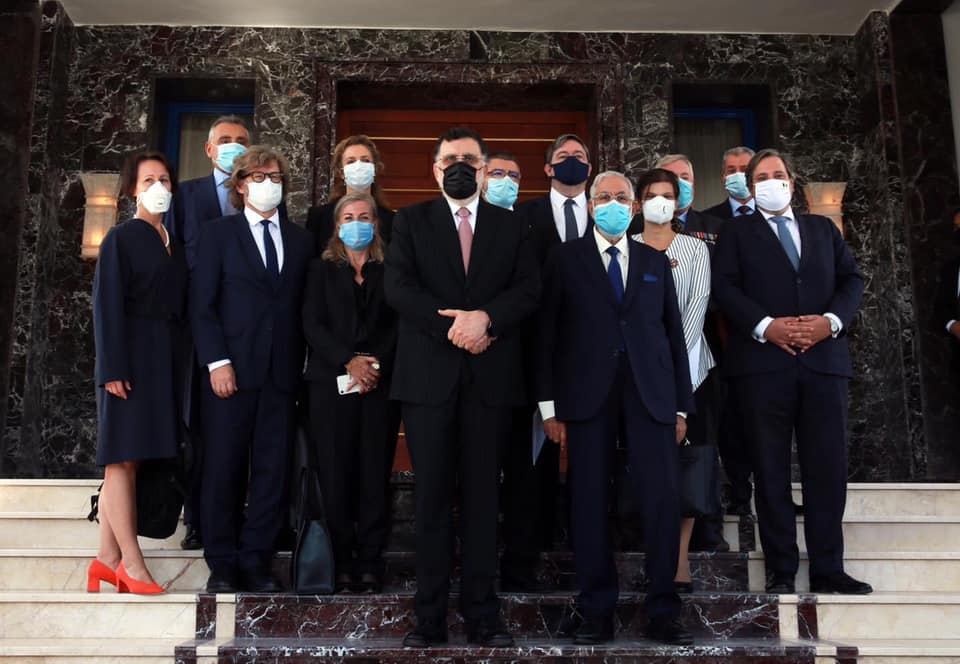 Libyan Cloud News Agency – Tripoli
New foreign ambassadors to Libya presented their credentials to the Chairman of the Presidential Council of the Government of National Accord, Fayaz Al-Sarraj, on Saturday.
The ambassadors of Austria, Spain, Tunisia, Denmark, Sweden, Belgium, Finland, Norway, and the European Union thanked Al-Sarraj for the warm reception, hospitality and acceptance of their accreditation.
In a ceremony attended by the Minister of Foreign Affairs, Mohammad Sayala, the ambassadors stressed the depth of the friendly relations that link their countries with Libya, confirming that the political solution is the only way out of the Libyan crisis.
They also expressed their countries' support for the ongoing efforts to achieve peace and stability in Libya. The ambassadors also expressed their aspiration to work for the development of bilateral cooperation with Libya.