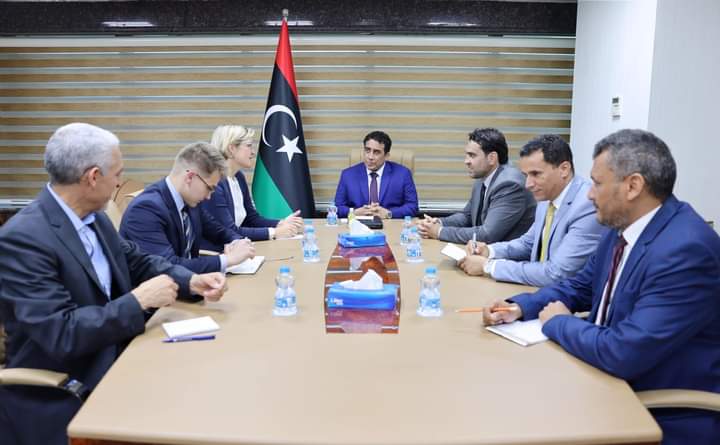 Libyan Cloud News Agency – Tripoli
The Head of the Presidential Council, Mohamed Al-Menfi, met in Tripoli with the British Ambassador to Libya, Caroline Hurndall.
Al-Menfi affirmed to Hurndall the Presidential Council's firm position in moving forward towards parliamentary and presidential elections, according to a legal framework agreed upon by all parties participating in the political process.
He called on the House of Representatives and the High Council of State to give priority to the nation's interest away from any political strife.
The British ambassador praised the Presidential Council's role in maintaining stability and calm, stressing her continued support for its steps in the files of national reconciliation and elections.