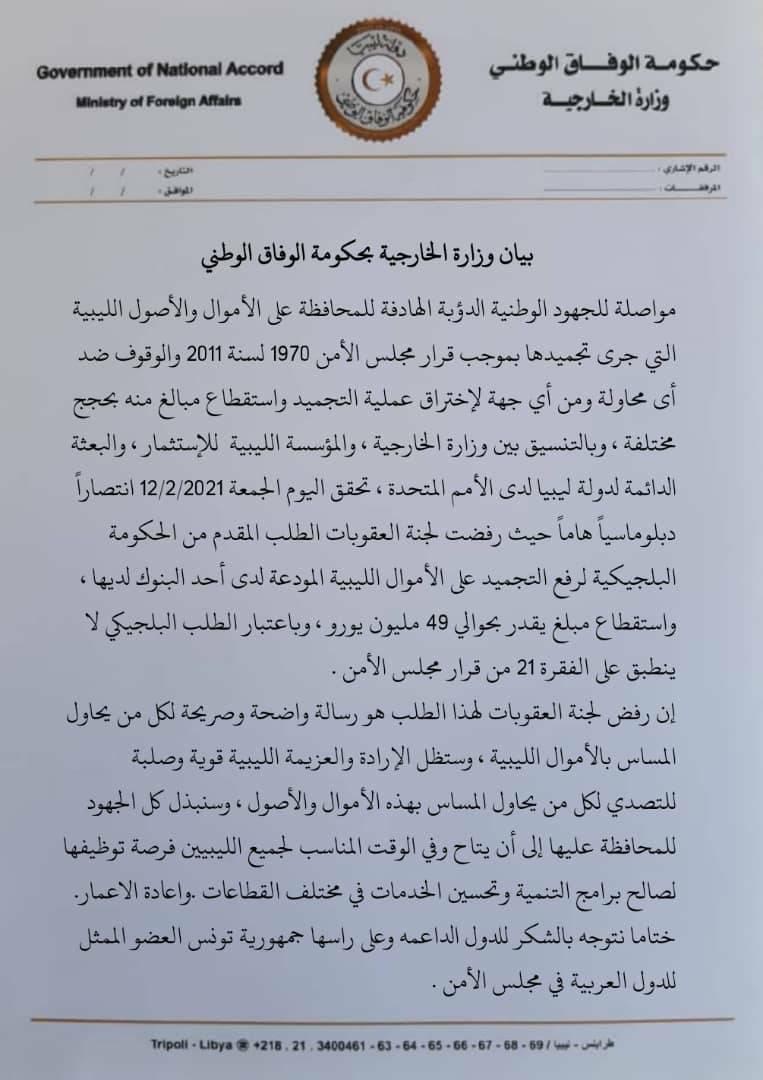 Libyan Cloud News Agency
The UN Security Council Sanctions Committee on Libya has rejected a request by the Belgian government to unfreeze the Libyan funds in its banks and deduct 49 million euros from these funds.
The committee's rejection of the Belgian request was based on its inconsistency with Paragraph 21 of the Security Council resolution regarding freezing Libyan assets abroad, in addition to the the efforts of the Ministry of Foreign Affairs of the Government of National Accord and the Libyan Investment Authority.
It is noteworthy that the Libyan funds abroad are frozen according to the UN Security Council Resolution No. 1970 of 2011.