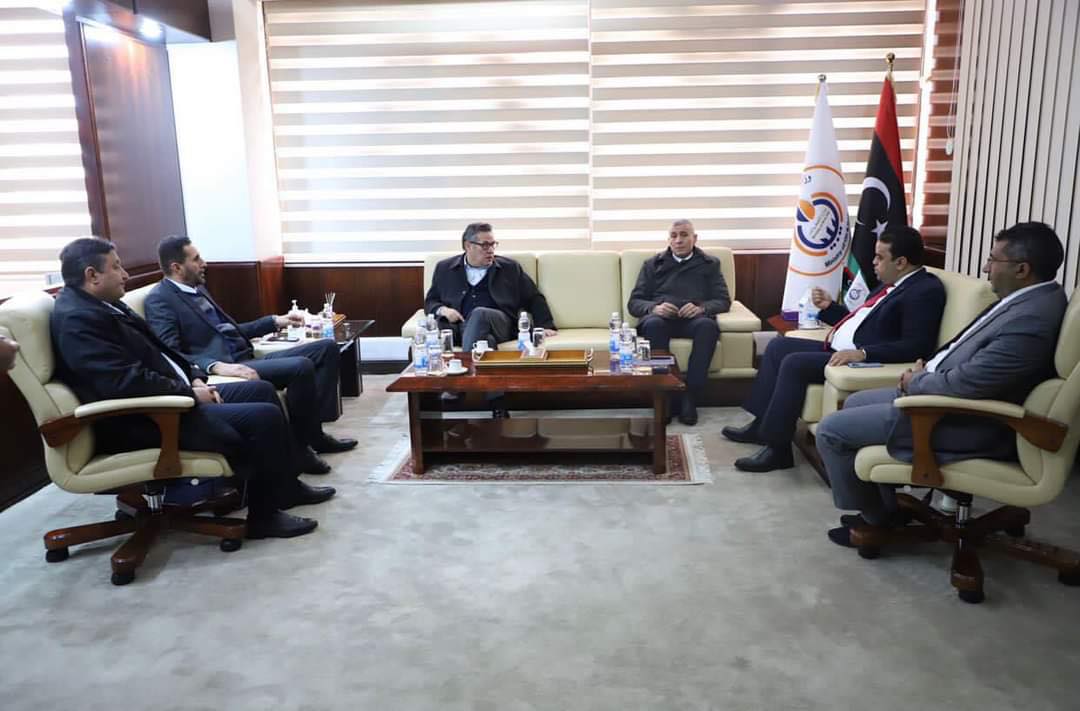 Libyan Cloud News Agency – Tripoli
The Minister of Labor and Rehabilitation, Ali Al-Abed, held a meeting with the Deputy Foreign Minister for Consular Affairs, Murad Ihmaima.
Both sides discussed the mechanisms of organizing and arranging the entry of foreign workers to Libya in accordance with the legislations in force.
The Chief of the Passports, Nationality and Foreigners' Affairs Department, Major General Youssef Murad, and the Director of the Employment Office at the Ministry of Transport attended the meeting.