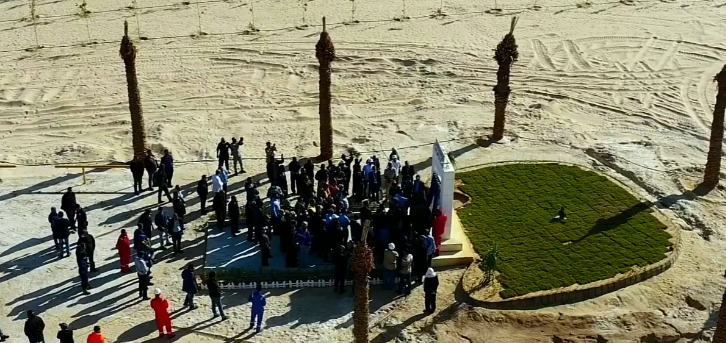 Libyan Cloud News Agency – Tripoli
The Chairman of the National Oil Corporation, Mustafa Sanallah, gave the green light to start production in the new Al-Khair oilfield, which is affiliated with the Sirte Oil and Gas Company.
Sanallah praised the efforts of the company's employees and all the companies affiliated with the National Oil Corporation for their role in increasing oil production and public income, stressing that these achievements were in light of the great difficulties that Libya and the oil sector are going through in particular, the most important of which are scarce budgets and lack of funding.
He added that there have been dozens of oil discoveries in Libya since the sixties that have not been developed and put to production, although they are small fields.
He indicated that the strategy of the National Oil Corporation depends on these fields to obtain quick successes that contribute to strengthening the oil reserves and increasing production, which in turn achieves an increase in the income of the Libyan state.