Health and Environment
Training program on national immunization campaign in Libya concluded
#Libyan_Cloud_News_Agency -Tunisia.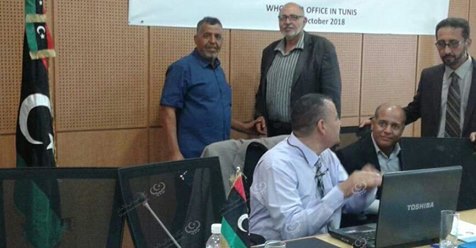 The training program was concluded on Saturday evening in Tunis on the National Campaign for Immunization in Libya 2018. It was sponsored by the World Health Organization (WHO) in Libya, UNICEF and the National Center for Disease Control, in which 45 participants from immunization supervisors from different regions of Libya participated to provide them with expertise.
"We are awaiting the arrival of (3.000.000) volunteers and equipment for distribution in various areas of Libya without exception to eliminate measles, poliomyelitis and other diseases to increase the immunity of children to fight the disease," said the Executive Director of the National Program for Immunization in Tripoli.
This campaign aims at polio vaccination and immunization of children from nine months to less than 15 years.
Al-Beheilal pointed out that vaccinations from UNICEF are free with supplies, and that the second group will start by the end of October, which will be 45 participants.