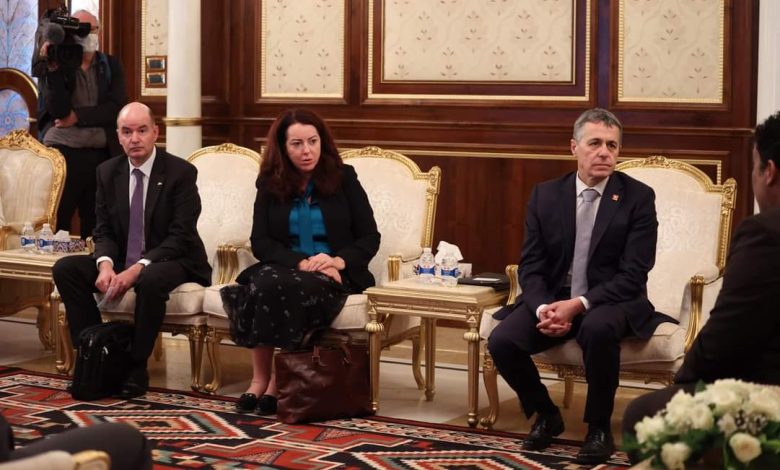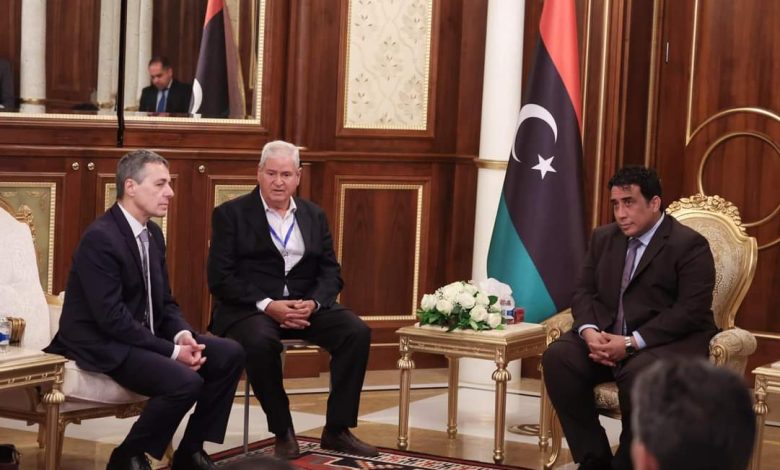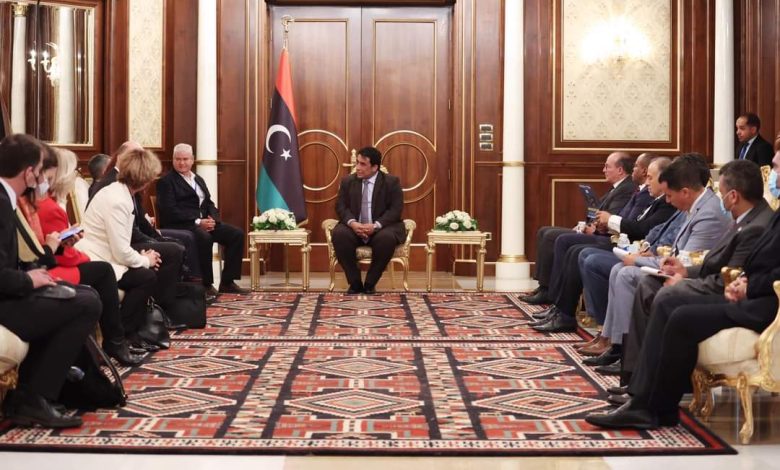 Libyan Cloud News Agency – Tripoli
The Head of the Presidential Council, Mohamed Al-Menfi, held talks in Tripoli on Sunday with the Swiss Foreign Minister, Ignazio Cassis, and his accompanying delegation.
Cassis affirmed to Al-Menfi his country's continued support for Libyan stability, reconciliation and elections.
Al-Menfi praised the role of Switzerland in achieving stability in Libya, and for hosting several meetings between the Libyan parties, under the auspices of the United Nations, which produced the executive authority represented by the Presidential Council and the Government of National Unity.