Life and Community
Union for the upbringing of pigeons in Misrata
#Libyan_Cloud_News_Agency - Misrata.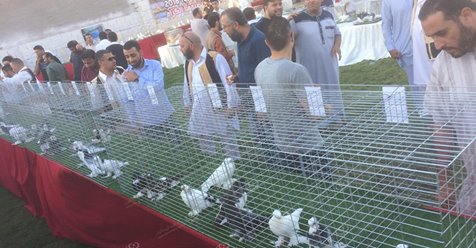 A number of amateurs and fanciers in Misrata announced on Friday the opening of a group called Misrata Club for the grooming of pigeons. The amateurs of pigeons expressed their delight at the opening of the club.
Different sorts of pigeons can be seen in the club: local pigeons, others that have been purchased in Europe, America and the UAE. They are worth 500 up to 60,000 Libyan dinars.