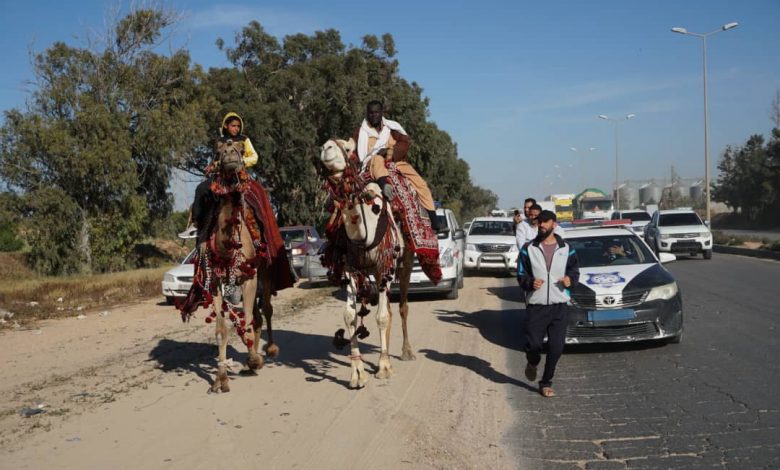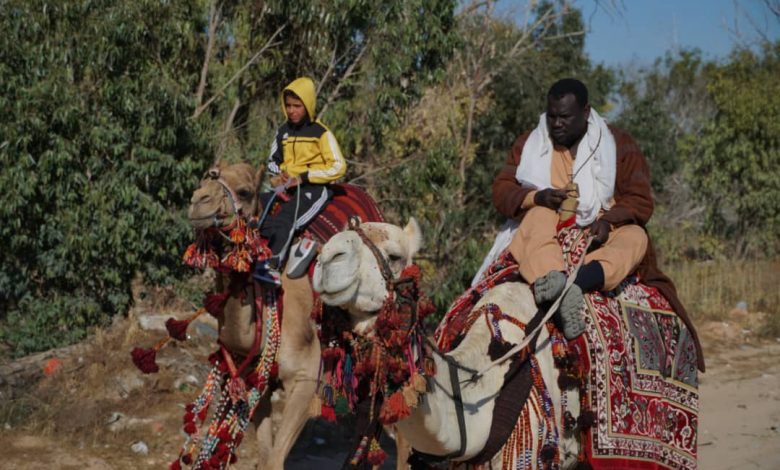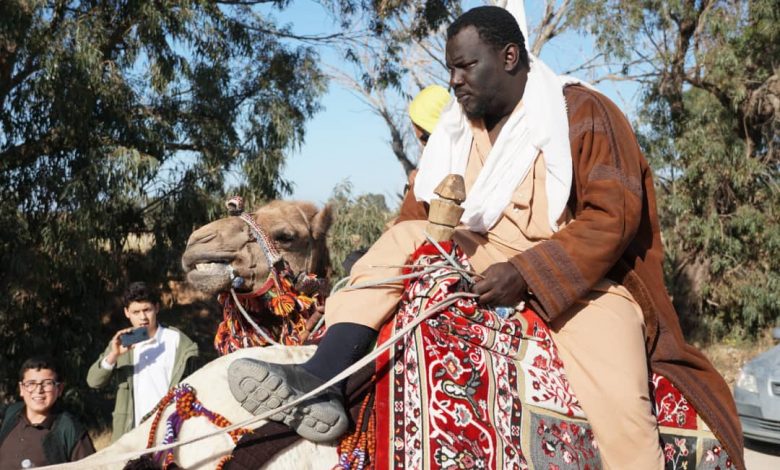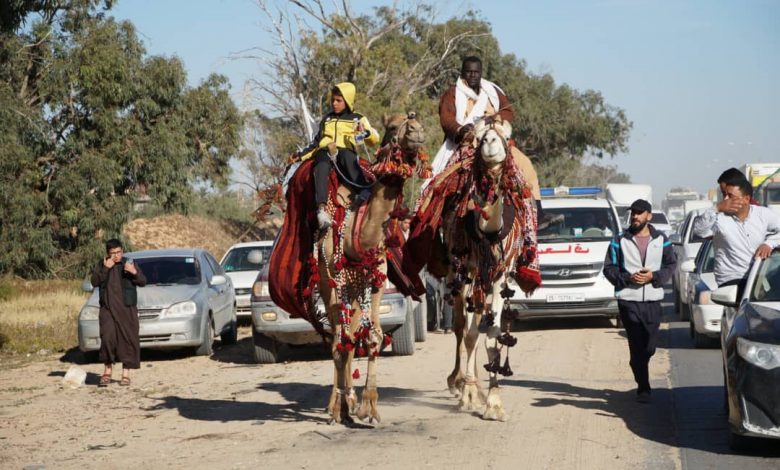 Libyan Cloud News Agency – Zliten
Two peace advocates traveling on camels arrived in the city of Zliten to spread a message of peace and tolerance.
The two advocates Yousif Al-Shridi and 10-year-old Al-Hadi Al-Megrhi commenced their journey from south Libya that took them 24 days to reach Zliten.
Al-Megrhi told the Libyan Cloud News Agency that the peace journey will continue until it reaches Tripoli.