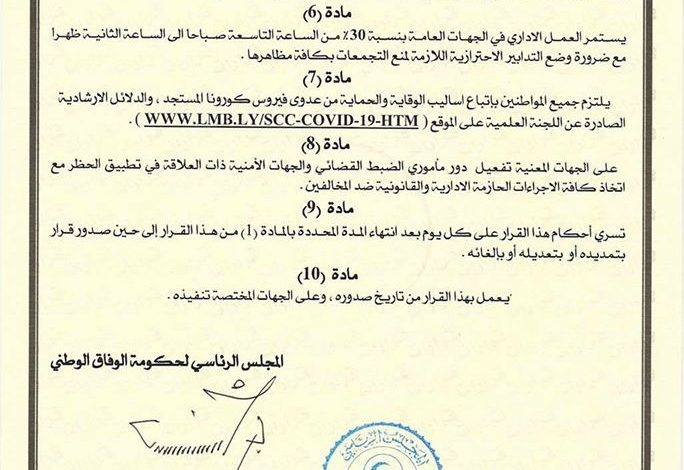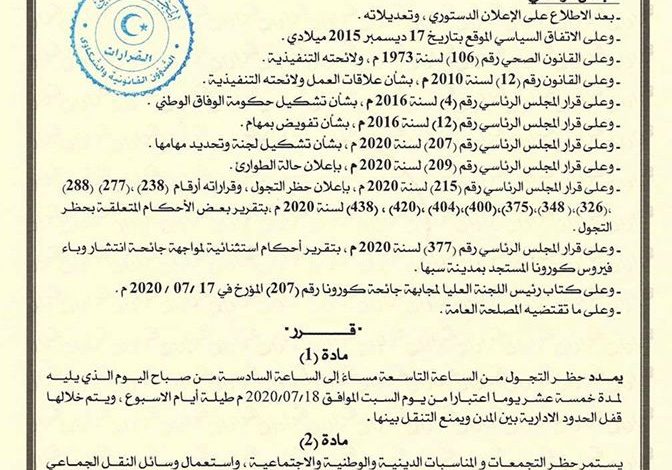 Libyan Cloud News Agency – Tripoli
The Presidential Council of the Government of National Accord has issued a new resolution extending the curfew for another 15 days.
The new curfew started on Saturday, June 18, from 09:00 in the evening until 06:00 in the morning.
According to the resolution, mosques are allowed to open for Friday prayer with a limited number of people and for Fajir prayer with commitment to precautionary measures and physical distancing.
The resolution also stated that the working time for government institutions is from 9 in the morning until 2 in the afternoon with 30% of the workforce.