Life and Community
Human Rights teams visit areas of Tripoli clashes to assess and document the damage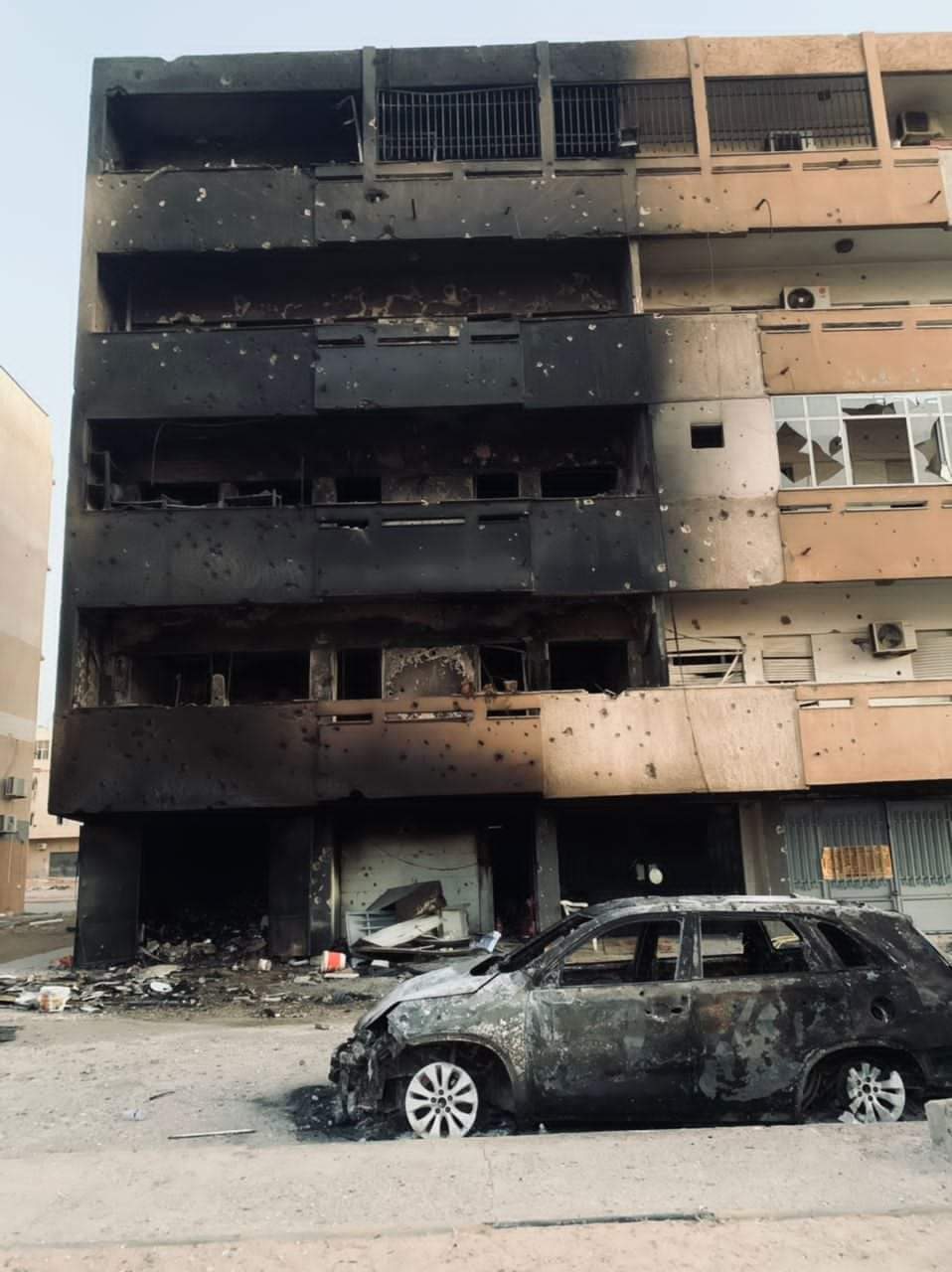 Libyan Cloud News Agency – Tripoli
Teams of the National Commission for Human Rights in Libya, accompanied by the ambulance and emergency service, conducted a field inspection tour to the areas of the recent clashes in Tripoli.
The tour aimed to document the extent of damage caused by the clashes that took place in many neighborhoods.
The tour included Al-Sour Road, Mansoura, Al-Zawiya Street, Bab Bin Ghashir, Bin Ashour, Al-Jumhuria Street, Omar Al-Mukhtar Street, Sheikha Radhia Street, Al-Nasr Street, Abu Harida Street, Al-Rasheed Street, Abu Ala Al-Maarri Street, the Islamic Call areas and the Airport Road, in addition to Al-Jalaa Hospital for Women and Childbirth, Burns and Cosmetic Hospital, Tripoli Central Hospital, and the General Electricity Company's service office in Bab Bin Ghashir.