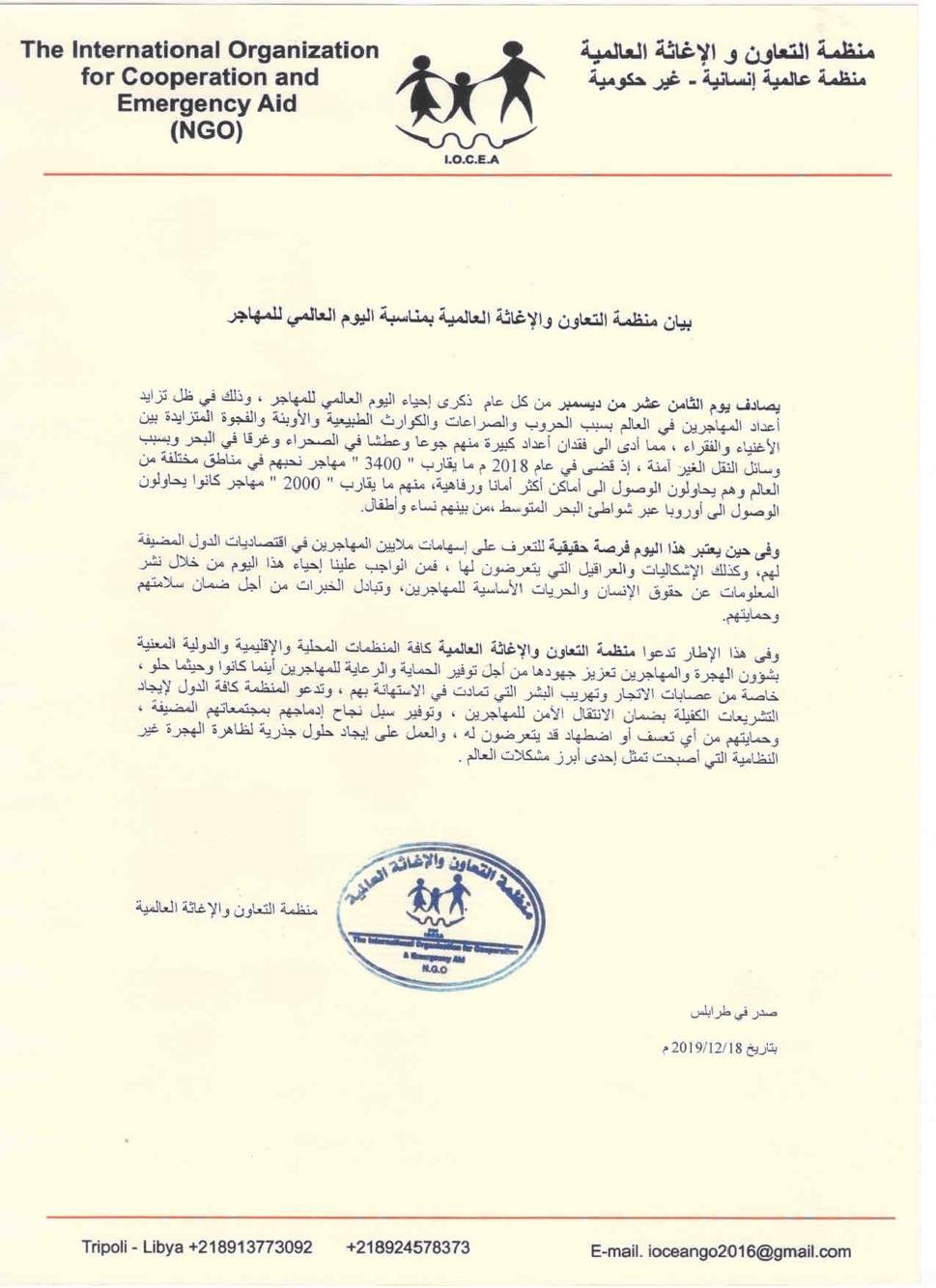 Libyan Cloud News Agency – Tripoli
The International Organization for Cooperation and Emergency Aid has called on all local, regional and international organizations concerned with immigration affairs to enhance their efforts to provide care and protection for the migrants, especially from human traffickers and smugglers.
In a statement on the occasion of the International Migrants Day, the Tripoli-based NGO also called on all countries to pass legislations to ensure the safe movement of migrants and their integration into the host societies.
The statement stressed the necessity of finding solutions to the phenomenon of irregular migration, which has become one of the most prominent problems in the world.