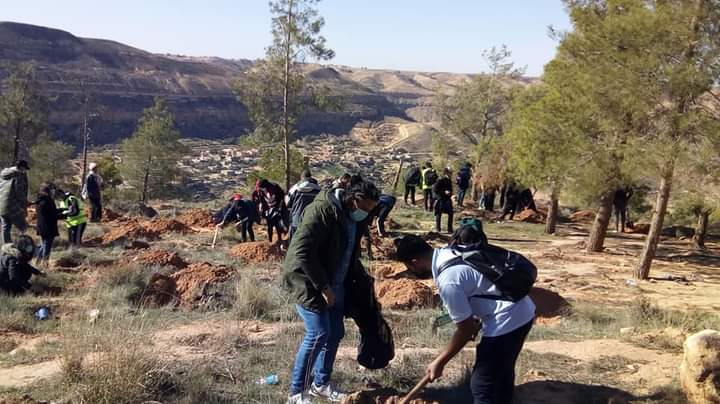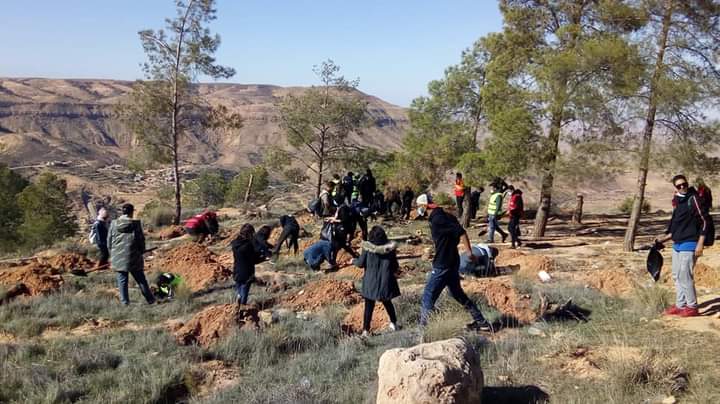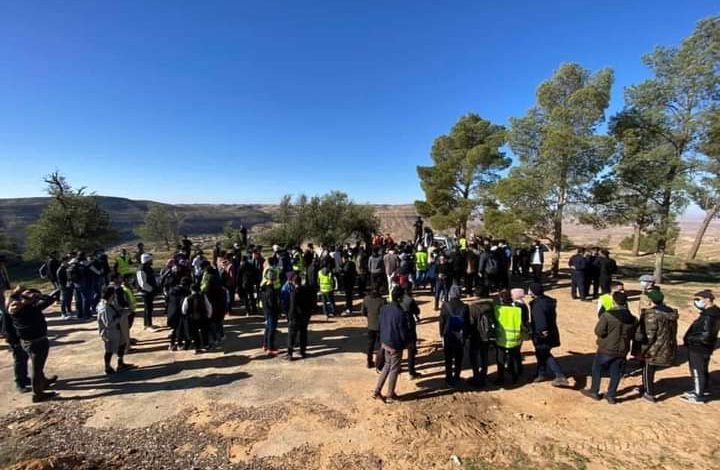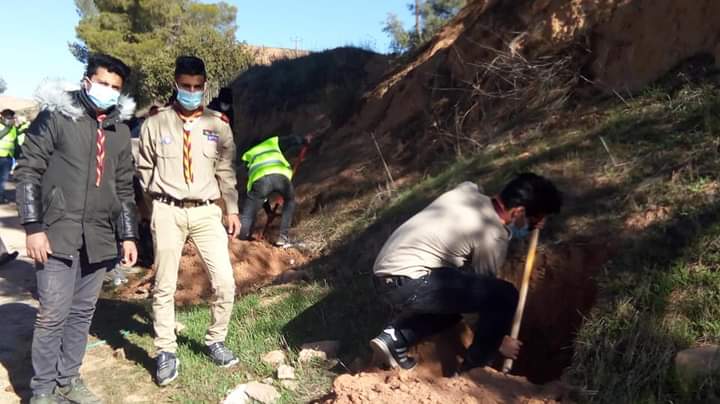 Libyan Cloud News Agency – Yefren
An afforestation campaign to plant 1000 trees was held in Yefren city.
A number of families, activists, athletes are taking part in campaign under the theme "We plant a tree and build a homeland".
The Municipal Council of Yefren, Better Africa Organization, the Agricultural Police, Yefren Agriculture Office and the Ambulance and Emergency Services took part in the campaign.