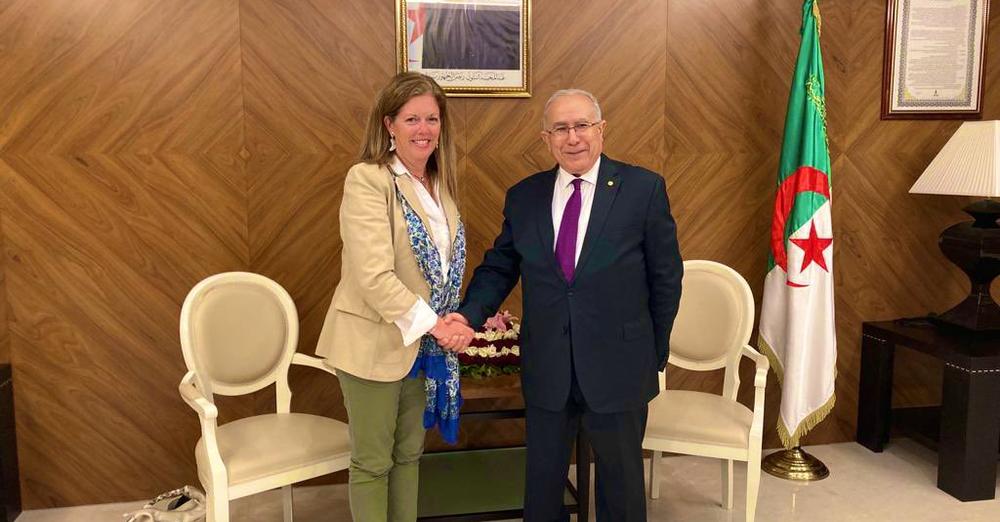 Libyan Cloud News Agency – Algiers
The Special Adviser to the Secretary-General of the United Nations on Libya, Stephanie Williams, held talks in Algiers with the Algerian Minister of Foreign Affairs, Ramtane Lamamra, on the latest situations in Libya and the region.
Lamamra reiterated his country's vision that the only way out of the Libyan crisis lies in holding transparent and inclusive elections, expressing Algeria's full support for the United Nations efforts in Libya.
Lamamra pointed to the need to finish work on the constitutional track through the next and last round of the meetings of the House of Representatives and the High Council of State, which will be held in Cairo from 12 – 19 June, with the aim of rebuilding consensus on a solid constitutional and electoral track to enable the holding of national elections.