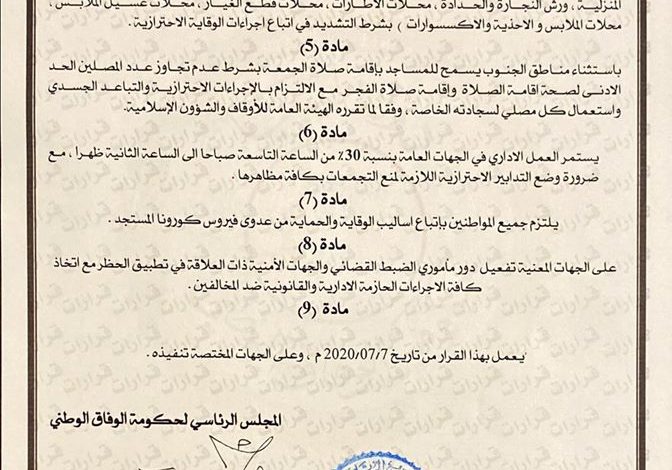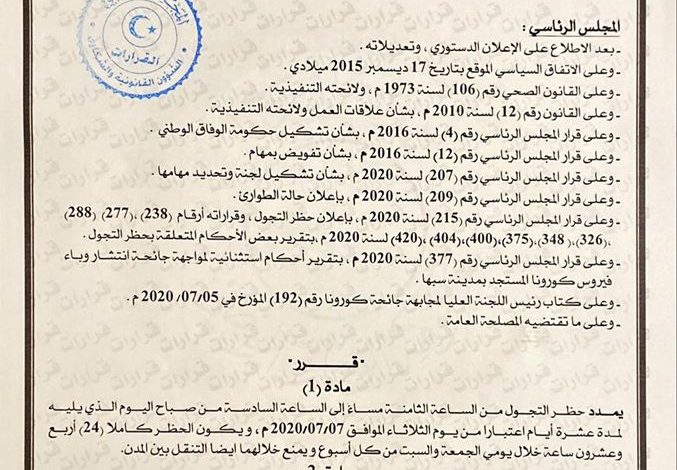 Libyan Cloud News Agency – Tripoli
The Presidential Council of the Government of National Accord has issued a new resolution extending the curfew for another ten days.
The new curfew will be effective as from Tuesday, July 7, from 08:00 in the evening until 06:00 in the morning.
The Presidential Council stated that the curfew will be total for 24 hours on Friday and Saturday.
According to the resolution, the curfew will remain also total in the southern region. The Presidential Council allowed some mosques to open for Friday prayers with a limited number of people. It also agreed to open mosques for Fajir prayer with commitment to precautionary measures and physical distancing.