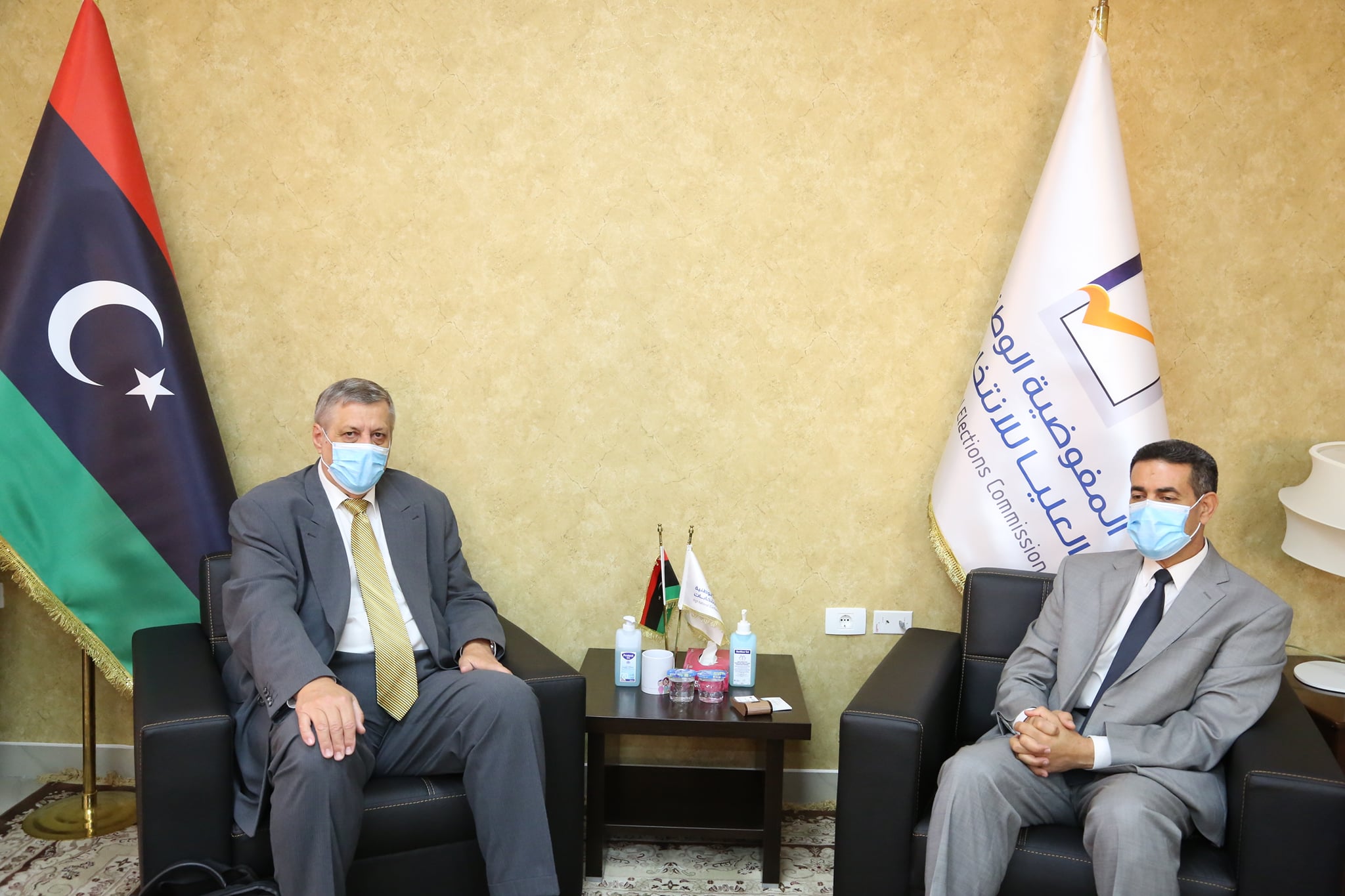 Libyan Cloud News Agency – Tripoli
The Head of the High National Elections Commission (HNEC), Imad Al-Sayeh, met with the Head of the United Nations Support Mission in Libya (UNSMIL), Jan Kubis, in Tripoli.
Both sides discussed the preparations for the general elections scheduled to be held on December 24 next.
They also discussed Security Council Resolution No. 2570 for 2021 regarding to the general elections in Libya and the roadmap that will lead the actual start of implementing the upcoming elections.
During the meeting, Al-Sayeh and Kubis reviewed the Commission's plan to implement the elections, and ways to overcome obstacles and obstacles that may face the implementation process.