Political Affairs
Second protest in Jalo town against government decision to replace the Municipal Council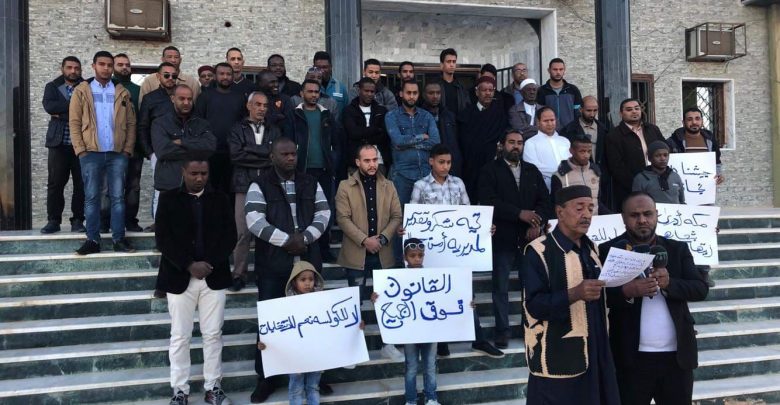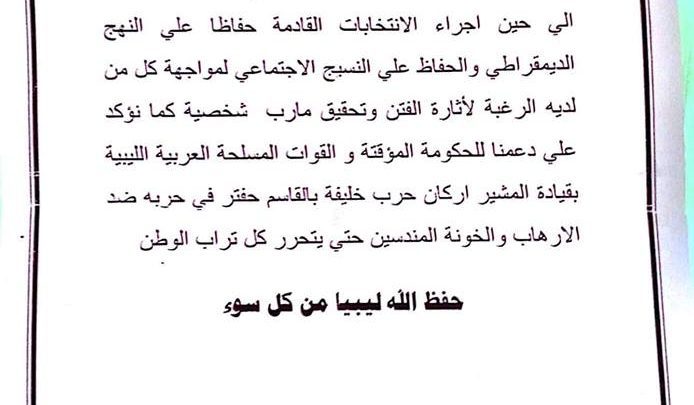 #Libyan_Cloud_News_Agency -Jalo.
Youth in Jalo town held on Sunday morning a protest inside the Municipal Council against the decision of the Interim Government No. 798 to form a steering committee to replace the Municipal Council.
The protesters called in a statement for keeping the Municipal Council, which term has ended, as it is until the municipal elections are held in the coming period, in order to facilitate services and preserve the social fabric.
The protesters also called for unity among the people of the town, stressing in the statement their support for the Interim Government and the Libyan army.
It is worth mentioning that this is the second protest for the same demands that were called out months ago during the first protest.