Political Affairs
Libyan media and human rights organizations condemn the delay in issuing credentials to foreign journalists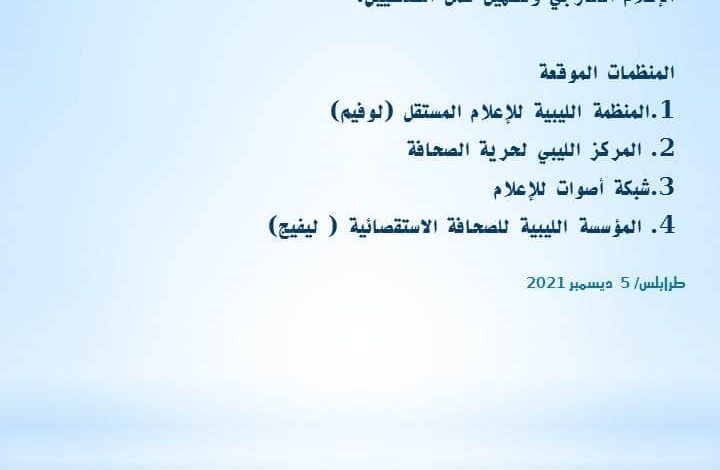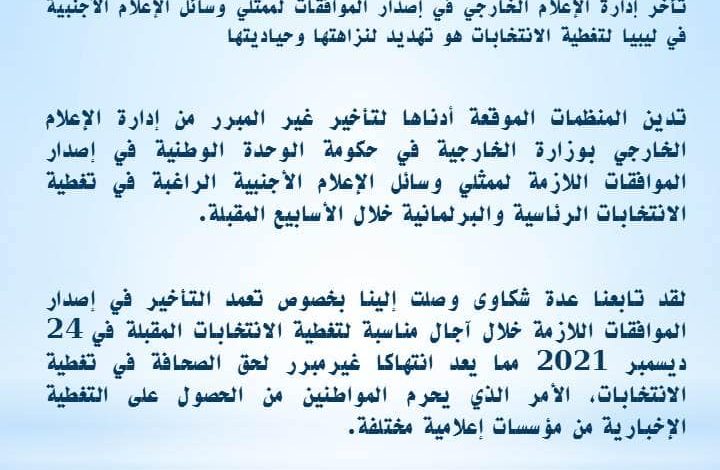 Libyan Cloud News Agency – Tripoli
Media and human rights organizations in Libya condemned what they described as the unjustified delay by the Foreign Media Department of the Ministry of Foreign Affairs in the Government of National Unity in issuing the necessary approvals to correspondents of foreign media planning to cover the presidential and parliamentary elections in the coming weeks.
The organizations said in a joint statement that they are following up on several complaints about the deliberate delay in issuing the necessary approvals within appropriate deadlines to cover the upcoming elections on December 24, 2021, adding that this unjustified delay constitutes a violation of the press freedom.
They highlighted the importance of the role of local and international media in covering the elections and exposing any electoral violations, noting that there are only a small number of foreign media organizations reporting from Libya, most of which are present in Tripoli.
The organizations called on the Government of National Unity and the Libyan Ministry of Foreign Affairs to work quickly to find a solution to this problem and facilitate the work of journalists.