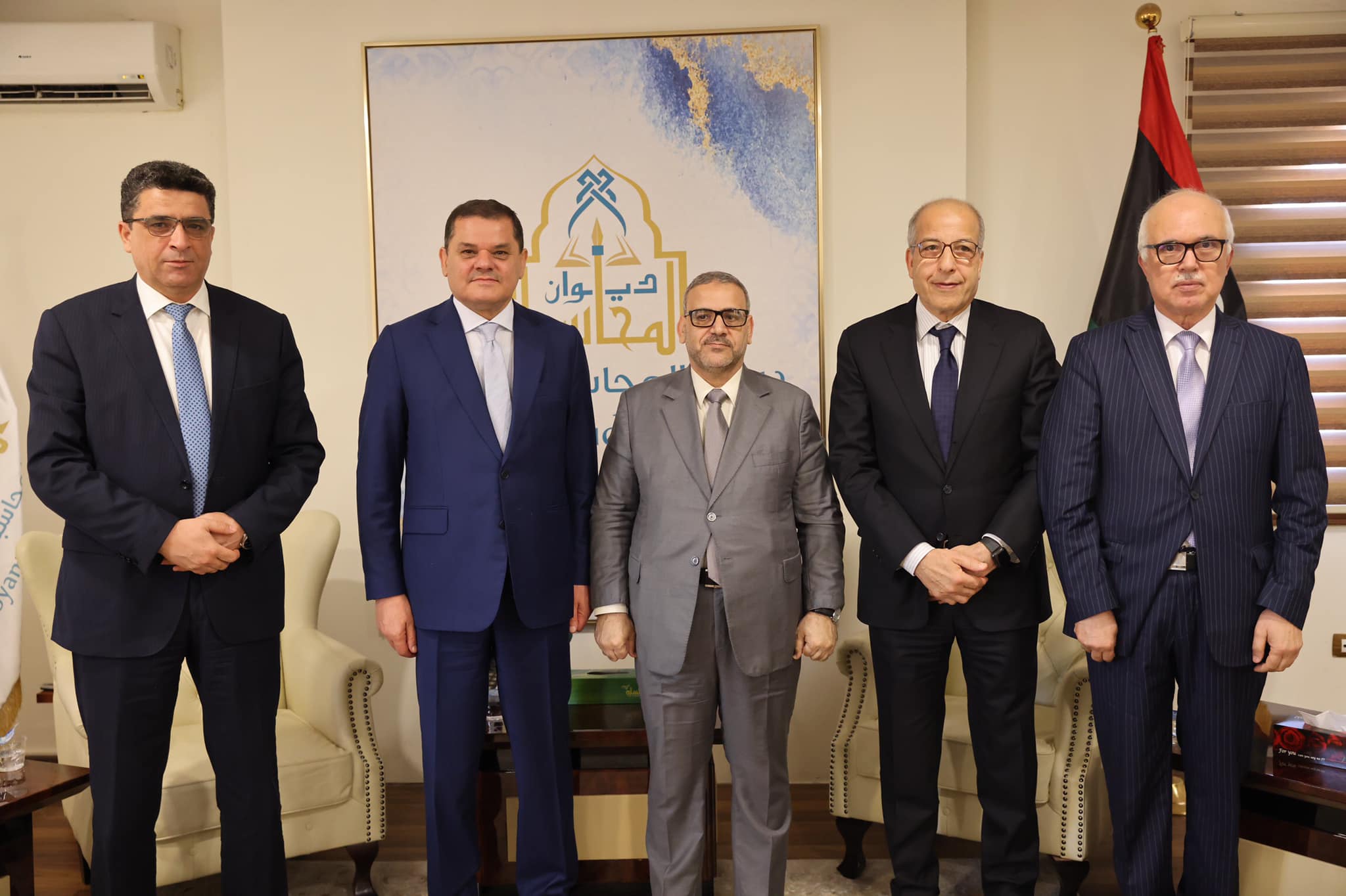 Libyan Cloud News Agency – Tripoli
The head of the High Council of State, Khaled Al-Mishri, the Prime Minister of the Government of National Unity, Abdul Hamid Al-Dabaiba, the head of the Audit Bureau, Khaled Shakshak, the head of the Administrative Control Authority, Sulaiman Al-Shanti, and the Governor of the Central Bank of Libya, Al-Siddiq Al-Kabeer, held a joint meeting in Tripoli on Monday.
The five officials reviewed ways to support the oil and gas sector by initiating the development plan for the sector, adhering to transparency procedures and disclosing state oil revenues and spending.
They also commended the reopening of the oil fields and ports, and the positive impact of this on the economy and the electrical network.