Life and Community
Fezzan Municipal Council condemns the statement of the British ambassador regarding the elections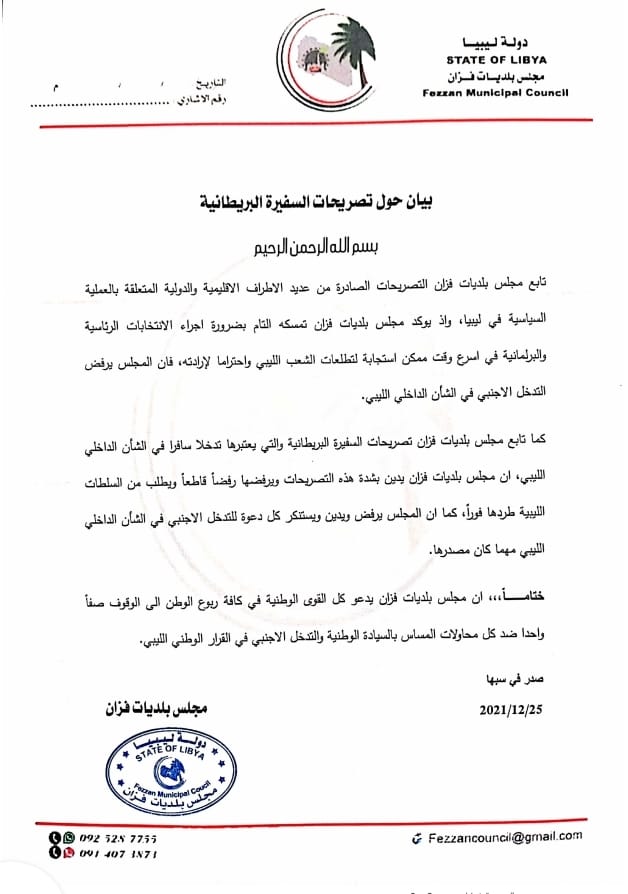 Libyan Cloud News Agency – Sabha
Fezzan Municipal Council issued a statement on Monday affirming its full support for the presidential and parliamentary elections.
The Council condemned the statement of the British ambassador regarding the elections and considered it a blatant interference in the internal affairs of the country, calling on the Libyan authorities to expel her immediately.
The Council called on all national parties of the country to stand united against all attempts to prejudice the national sovereignty and interfere in Libyan affairs.