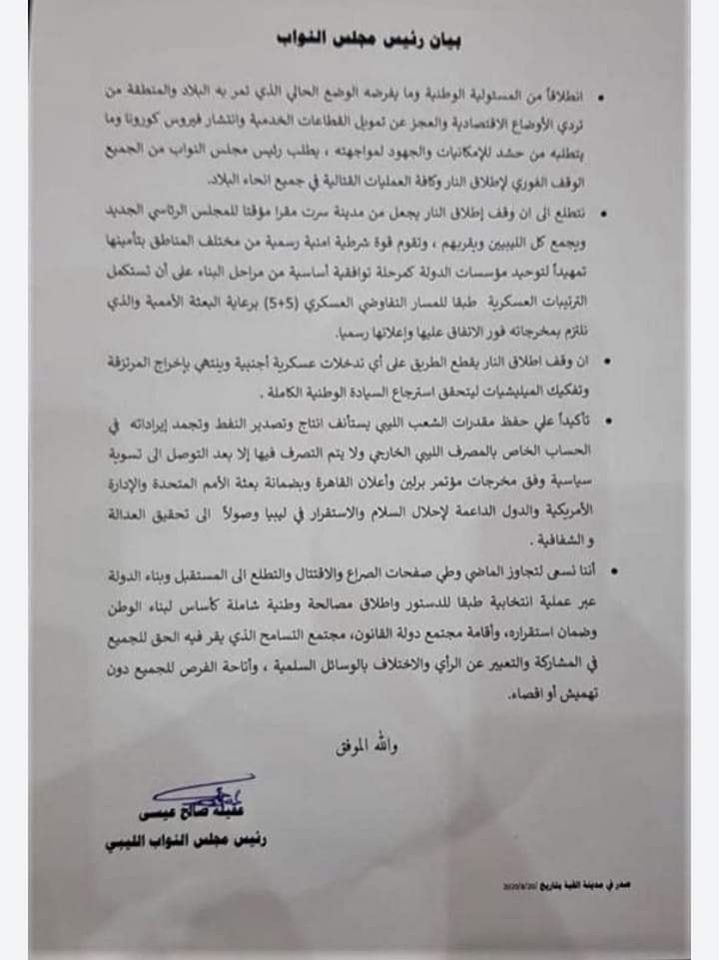 Libyan Cloud News Agency – Tobruk
The Speaker of the House of Representatives, Aqailah Saleh, called on all parties to immediately cease fire and end all military operations.
In a statement, Saleh said that achieving an effective ceasefire requires that Sirte and Al-Jufra areas become demilitarized, and the police forces from both sides agree on security arrangements for the two areas.
He confirmed that the ultimate goal of the ceasefire is to restore full sovereignty over the Libyan soil and expel foreign forces.
Saleh called for the resumption of oil production and export, provided that the revenues are deposited in a special account for the National Oil Corporation at the Libyan Foreign Bank, which would only be used after reaching comprehensive political arrangements in accordance with the outcomes of the Berlin conference.