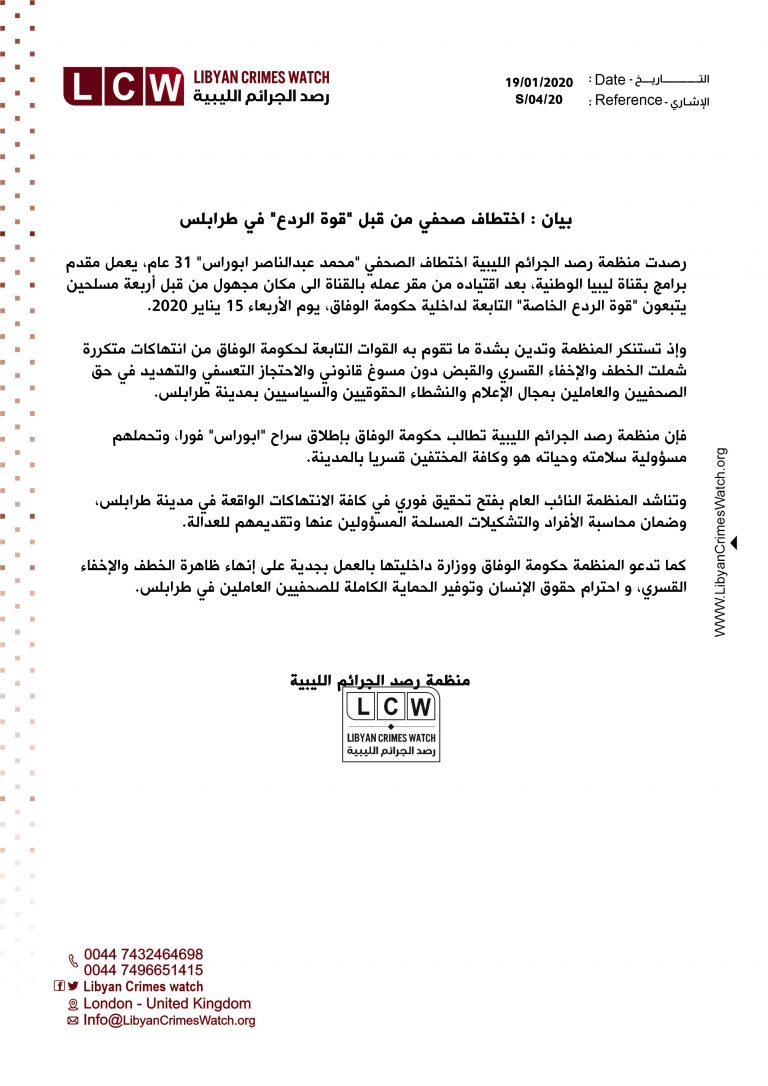 Libyan Cloud News Agency – Tripoli
Libyan Crime Watch (LCW) has condemned the abduction of 31-year-old journalist Mohammed Abdulnasir Abu Ras.
Abu Ras works as an anchor for the Libyan National TV.
Four gunmen affiliated with the Interior Ministry of the Government of National Accord (GNA) took him from his office on Wednesday, January 15, to an unknown location.
LCW strongly condemned the repeated violations by the forces affiliated with the government, including abduction, enforced disappearance, unlawful arrest, arbitrary detention, and threats against journalists, media workers, human rights and political activists in Tripoli.
LCW demanded the government to release Abu Ras immediately and held it responsible for his safety.
It appealed to the public prosecutor to set up an immediate investigation into all these violations and to ensure that individuals and armed groups responsible for them are held accountable.