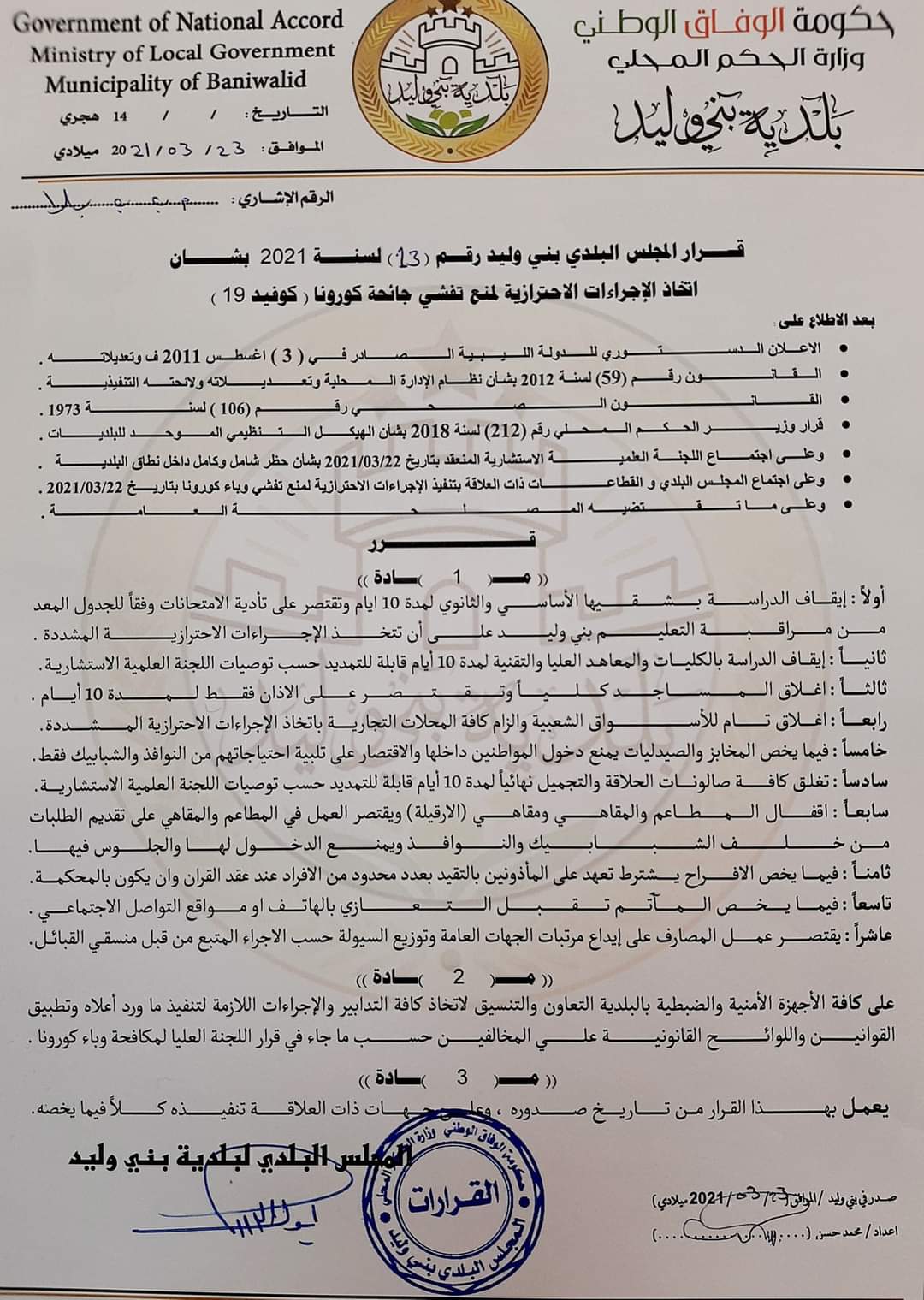 Libyan Cloud News Agency – Bani Walid
The Municipal Council of Bani Walid imposed a complete lockdown for a period of 10 days, starting from Tuesday, March 23, due to the increase in the number of Coronavirus infections in the city.
In a joint statement with the Advisory Committee to Confront the Coronavirus Pandemic, the Council suspended classes in schools, colleges and institutes.
It clarified that the lockdown will also include the closure of mosques and markets, with the exception of pharmacies, medical laboratories and bakeries.
The statement called on bank managers to limit the work to depositing the salaries of public authorities and distributing cash liquidity through tribal coordinators only.
The statement called on the security authorities to take all measures to implement the lockdown in accordance with the laws and legal regulations.