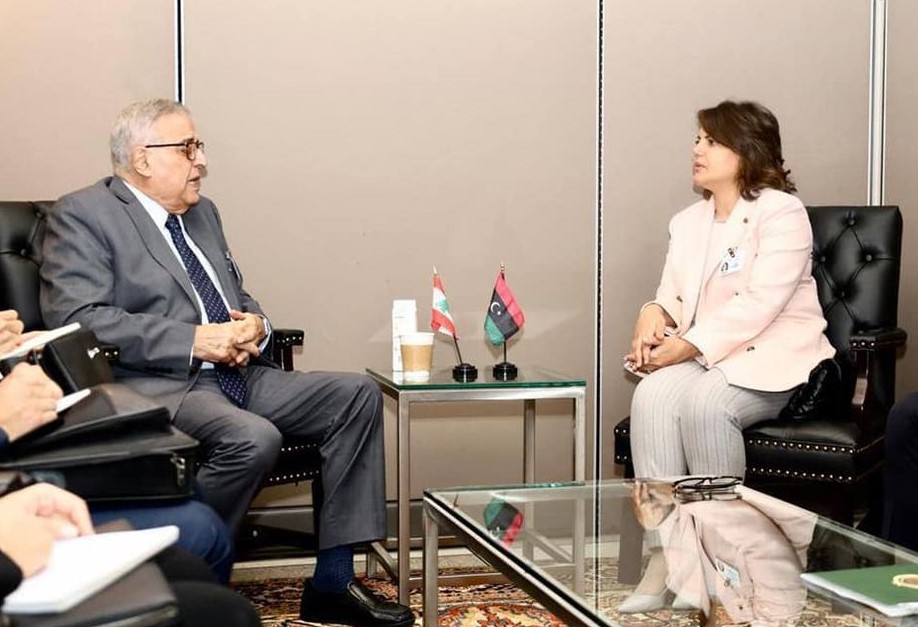 Libyan Cloud News Agency – New York
The Minister of Foreign Affairs and International Cooperation, Najla Al-Manqoush, met with her Lebanese counterpart, Abdullah Bou Habib, on the sidelines of the 77th session of the United Nations General Assembly in New York.
The two sides discussed the bilateral relations between the two countries. Al-Manqoush expressed gratitude for the efforts of Habib in supporting joint Arab action, during his previous presidency of the 157th session of the Ministerial Council of the League of Arab States.