Youth and Sports
A course in the preparation and sustainability of youth projects in Zliten
#Libyan_Cloud_News_Agency - Zliten.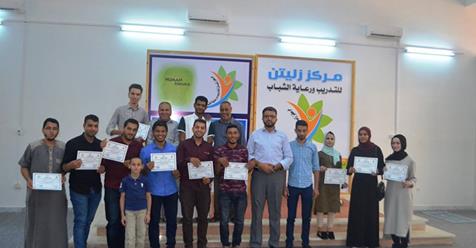 A seminar entitled "How to Start Your Small Business", organized by the General Union of Asmarian University Students, was held in Zliten on Monday afternoon. It was presented by the economic development specialist at the Zlitan Center for Training and Youth Welfare Makhzoum Abu Zuhair.
The President of the General Federation of Students of the University of Asmariyah, Abdullah Qaratem, said that this is one of the courses and workshops included in this year's plan, and the session dealt with some basics for the implementation of micro-projects and the interaction of students was wonderful and encouraging where the course was based on their desire and tendencies.
The trainee Ahmed Al-Sagheer considered the course to be useful and the most important was how to avoid risks as well as the stages of preparation and sustainability of the project.