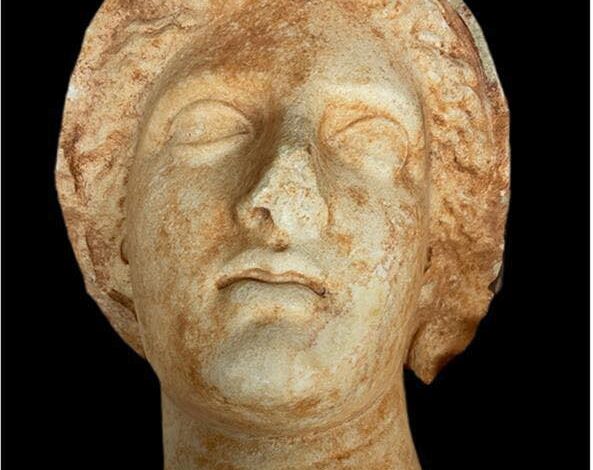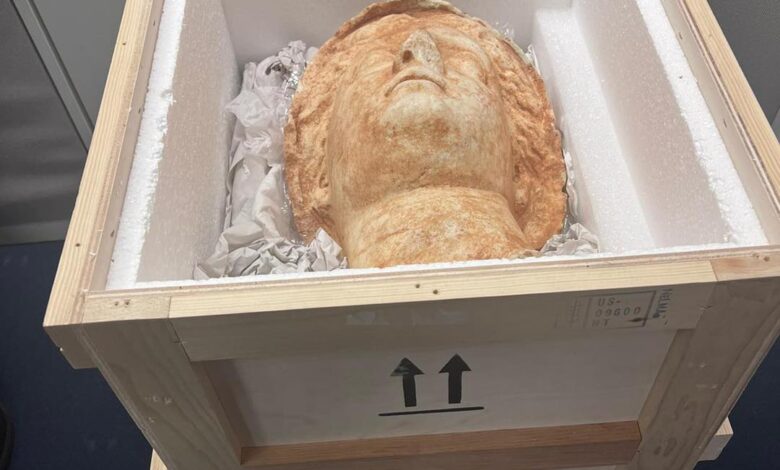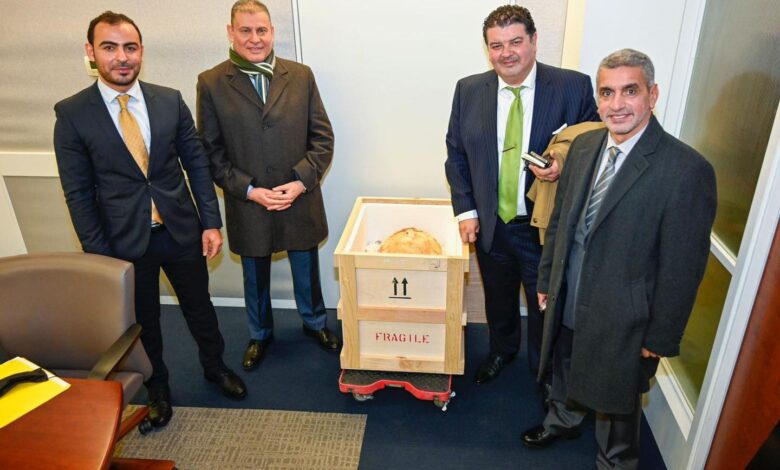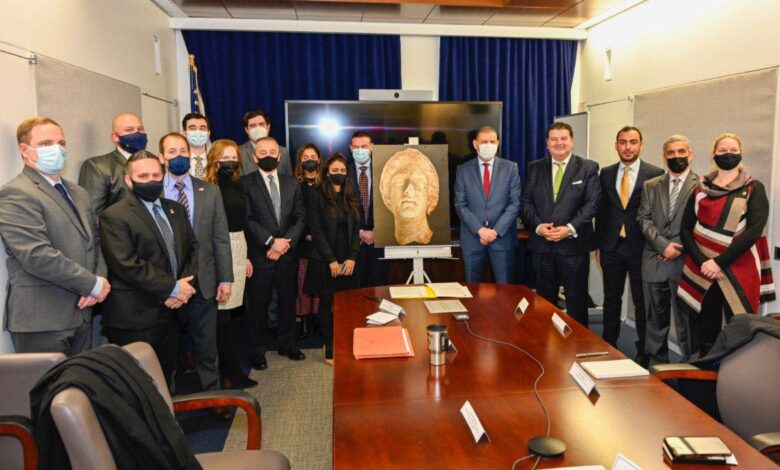 Libyan Cloud News Agency – Washington
The Libyan Embassy in Washington has recovered a Libyan marble artifact dating back to 350 B.C.E, which was stolen from the ancient city of Shahhat.
The "Veiled Head of a Female" was put for sale at an auction in New York before the authorities there managed to retrieve it and handed it back to the Libyan Embassy.
The Libyan Embassy in Washington had made extensive contacts with the US State Department and the Department of Homeland Security, and succeeded in stopping the sale of this remarkable relic.
The relic was returned during a repatriation ceremony attended by Chargé d'Affaires of the Libyan Embassy Khaled Daief, and U.S. Homeland Security Investigations ("HSI") Deputy Special Agent-in-Charge Erik Rosenblatt.