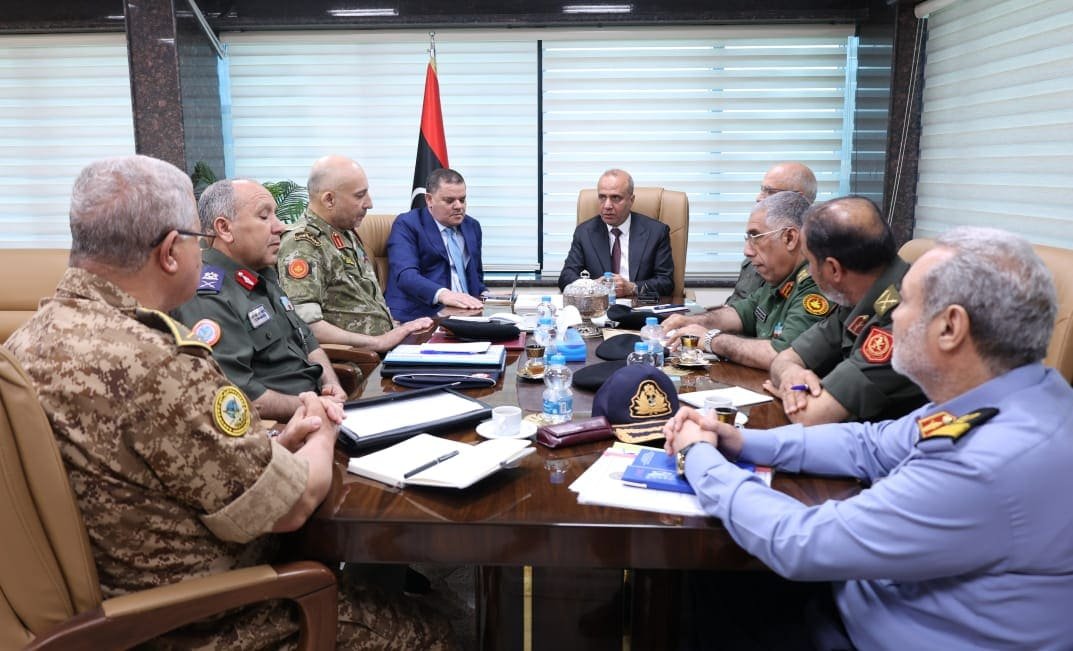 Libyan Cloud News Agency – Tripoli
Member of the Presidential Council, Abdullah Al-Lafi, in his capacity as the Supreme Commander of the Libyan Army, held a meeting on Sunday with the Prime Minister of the Government of National Unity, Minister of Defense, Abdul Hamid Al-Dabaiba , the Chief of the General Staff of the Army, Lieutenant-General Mohammed Al-Haddad, and other military officials.
The participants discussed the general military and security situation in all cities and regions.
The meeting also dealt with the armed clashes that took place in Janzour, west of Tripoli, on Saturday, in addition to discussing financial and administrative settlements for members of the Libyan army, ways to organize the military system, and the application of laws and regulations in force in military service.