Security and Judiciary
The seizure of 38 million narcotic pills in the port of Misrata
#Libyan_Cloud_News_Agency - Misrata.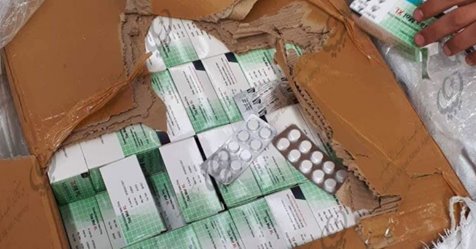 The members of the Automated Inspection Unit in the port of Misrata Maritime found 38 million narcotic pills during the past two days coming from the State of India.
A source at the unit said that imported narcotic pills had been manipulated in accompanying shipping policies. According to them the goods supplied were coming from China.