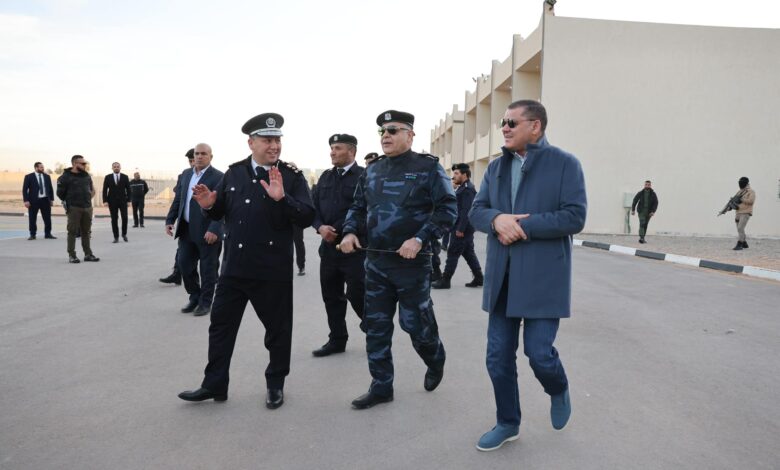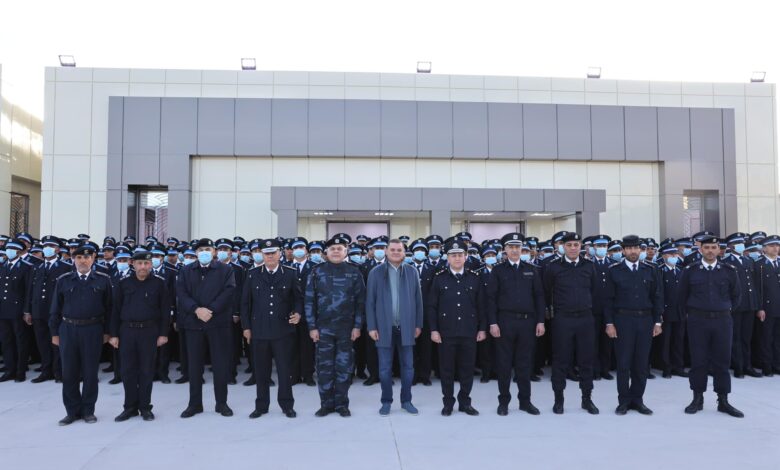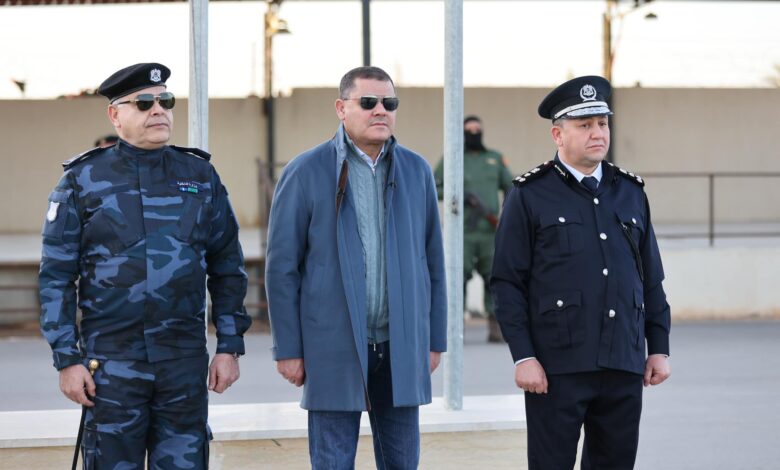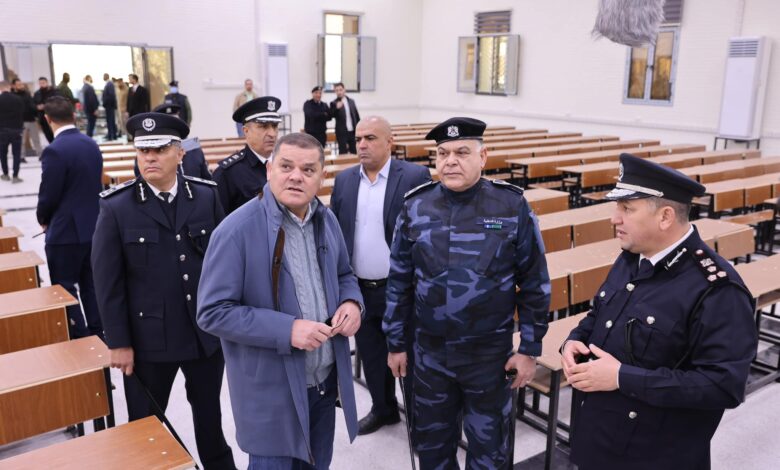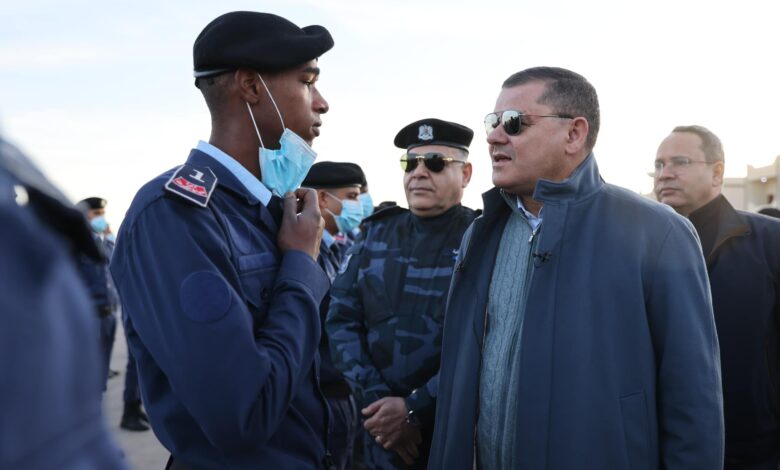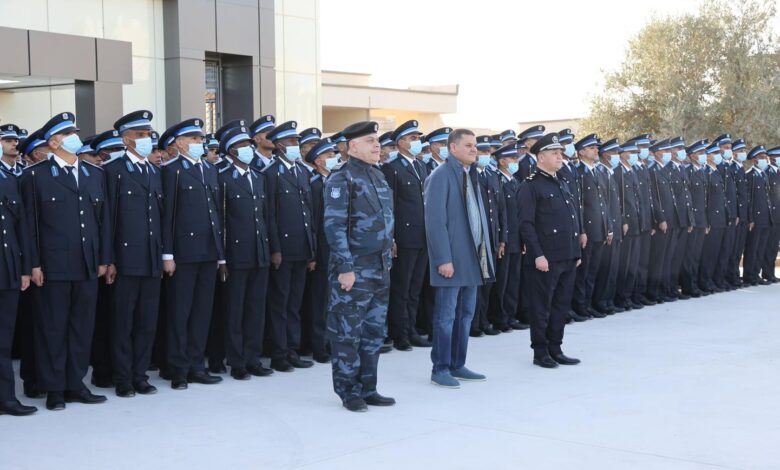 Libyan Cloud News Agency – Aziziyah
The Prime Minister of the Government of National Unity, Abdul-Hamid Al-Dabaiba, conducted an inspection tour to the Police College in Aziziyah on Wednesday and attended the morning session with the recruits.
The Minister of Interior, Khaled Mazen, and the Director of the Police College, Mohammad Abu Hajar, accompanied Al-Dabaiba in his visit.
Al-Dabaiba inspected the accommodation section, the food hall and the classrooms, listening to explanations by the Interior Minister and the College Director about the college's development plan.
Mazen stated that the current batch of recruits is the first since 2011, explaining that this batch has 309 students from all regions of Libya.