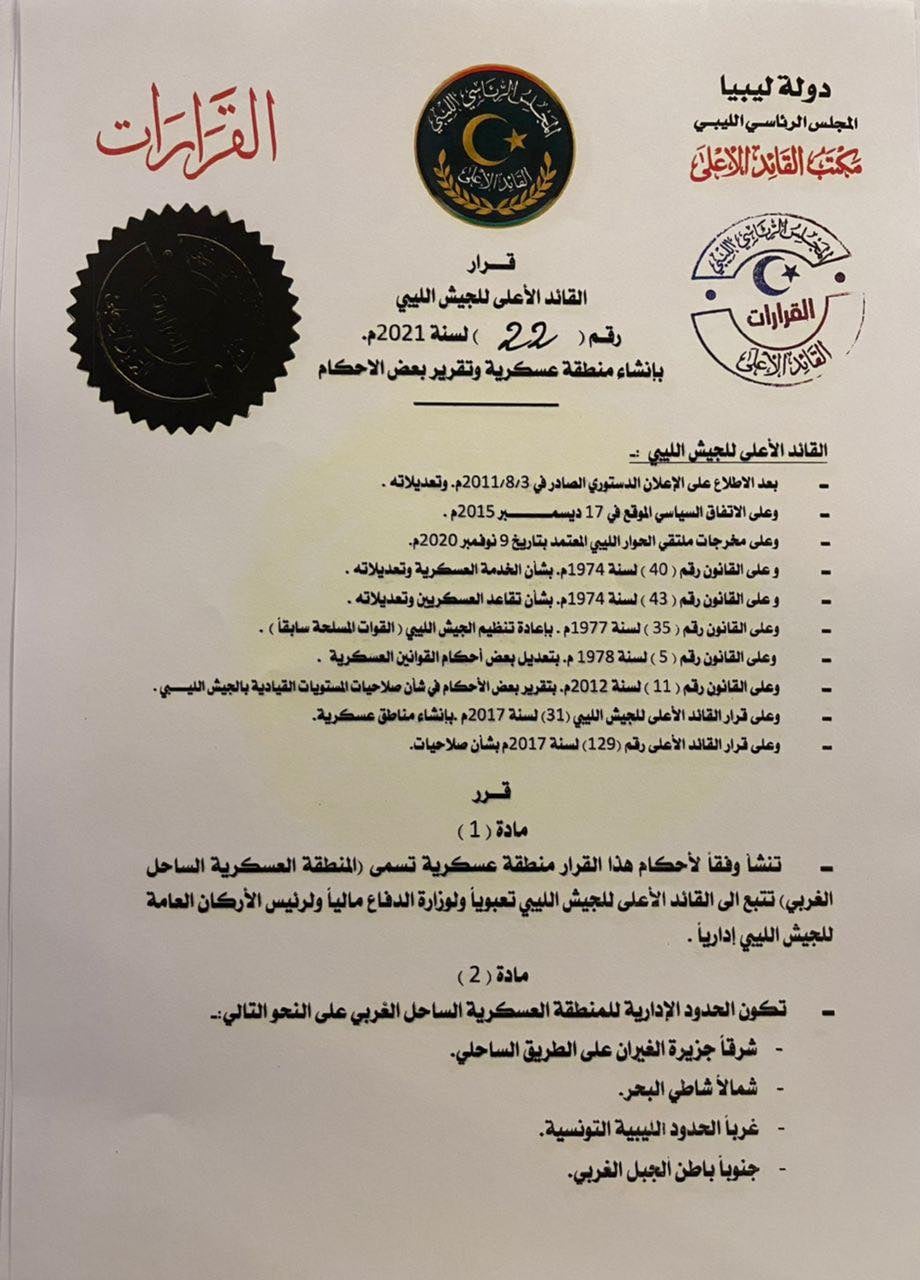 Libyan Cloud News Agency – Tripoli
The Presidential Council, in its capacity as the Supreme Commander of the Libyan Army, issued a decision to establish a new military zone under the name of the West Coast Military Zone.
The Presidential Council appointed Brigadier General Salah Al-Namroush as the Commander of the new military zone after his promotion to the rank of Major General.
It noted that the new military zone belongs to the Commander-in-Chief of the Libyan Army tactically, the Ministry of Defense financially and the Chief of General Staff of the Libyan Army administratively.
The decision defined the demarcation lines of the West Coast Military Zone from A-Ghiran roundabout in the west of Tripoli to the Tunisian border, and from Batin Aljabal in the south to the coast in the north.