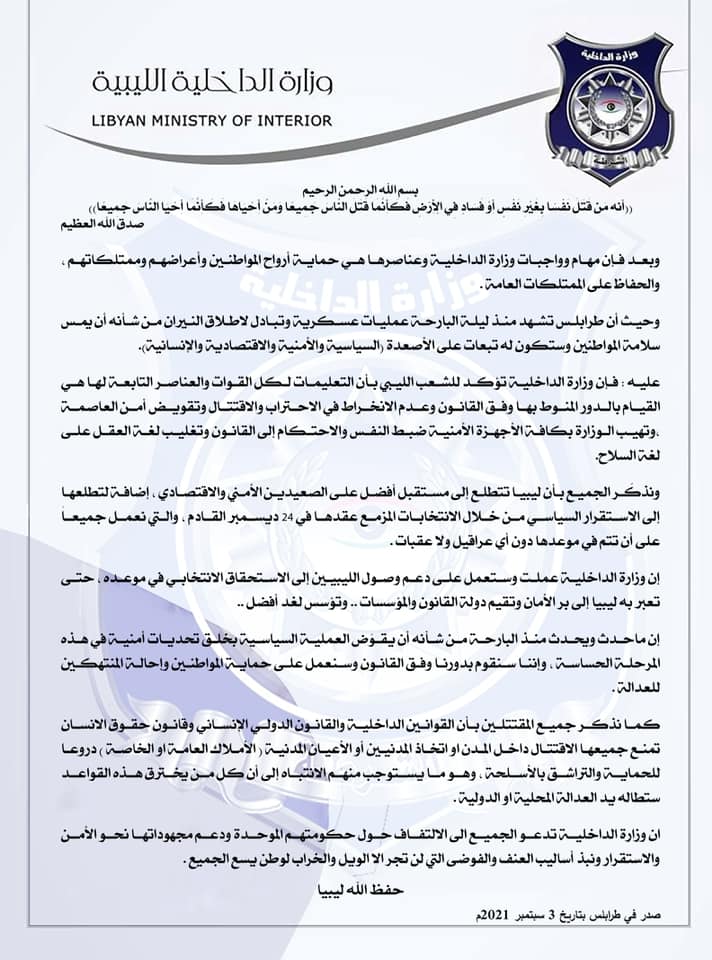 Libyan Cloud News Agency – Tripoli
The Ministry of Interior said in a statement that the exchange of fire that took place in Tripoli on Friday would affect the safety of citizens and would have repercussions at the political, security, economic and humanitarian levels.
The ministry added that the clashes would undermine the political process by creating security challenges at this stage, explaining that it will work to protect citizens and bring the violators to justice.
The ministry reminded the warring parties that internal laws, international humanitarian law and human rights law forbid fighting within cities and taking civilians and public or private property as shields for protection.
It confirmed that anyone who violates these rules will face local and international justice.