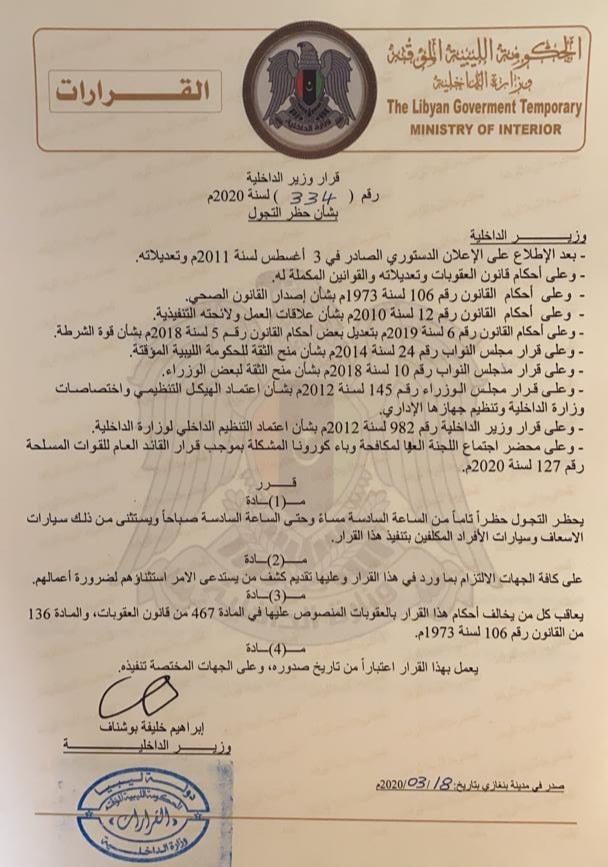 Libyan Cloud News Agency – Benghazi
The Minister of Interior of the Libyan Government, Ibrahim Abu Shanaf, issued Wednesday, March 18, a decree to impose a curfew in Benghazi from 6 pm. to 6 am.
The curfew was imposed in implementation of the precautionary plan to prevent the Coronavirus in Libya.