Security and Judiciary
Major General Mohamed al-Haddad on working visit to Sirte
#Libyan_Cloud_News_Agency- Sirte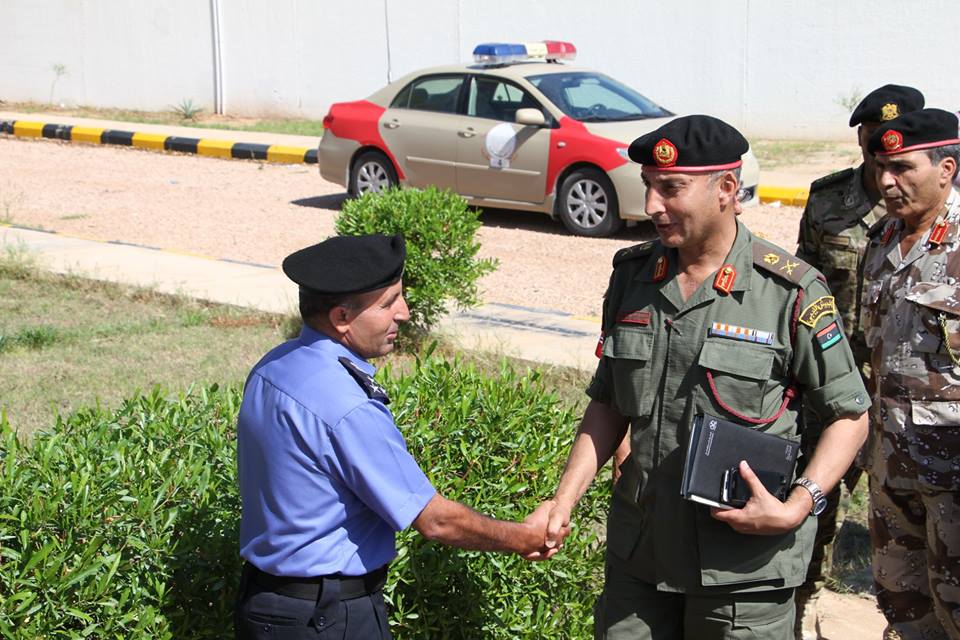 The Central Military Region Command, Major General Mohammed Al Haddad, paid a working visit to the Directorate of Security in Sirte on Wednesday. The commander of the security forces of Sirte, Brigadier General Na'as Abdullah Al-Na'as, and a number of military officers in the Central Military Region accompanied him.
The Sirte Security Directorate, Brigadier General Al-Siddiq bin Saud, Director of the Security Directorate of Sirte, Col. Mohammad Amrajid, Assistant General Affairs at the Directorate, Lieutenant Colonel Miftah Al-Dabbar, Assistant Security Affairs, a number of police officers, welcomed them.
The commander of the Central Military Region, Maj. Gen. Mohammed Al Haddad, met with the Director of the Security Directorate Sirte, Brigadier Al-Asadiq bin Saud, in the presence of a number of the accompanying officers of the brigade and the Commander of the Protection and Security Force Sirte Brigadier, General Na'as Abd Allah and Assistant Director of Security in Sirte for Security Affairs and Public Affairs.
"The meeting was devoted to a number of issues related to security and military matters related to the Sirte region", security director Sirte told LCNA