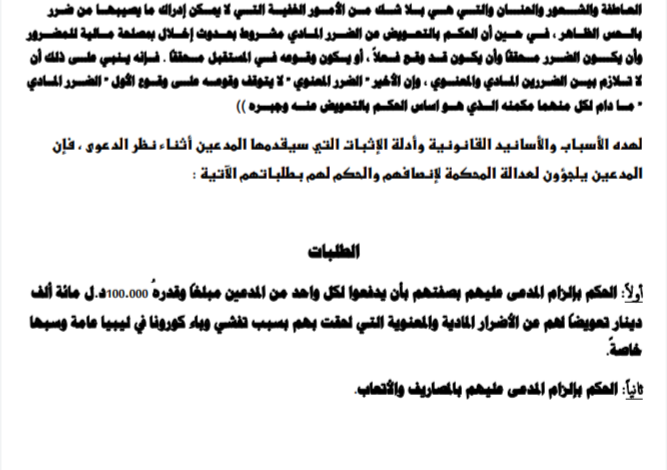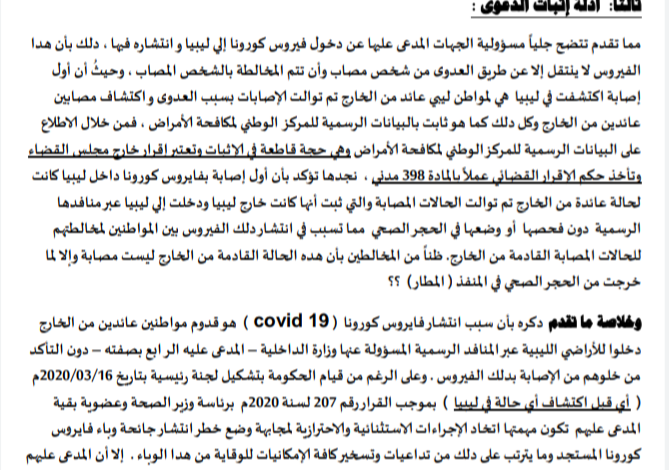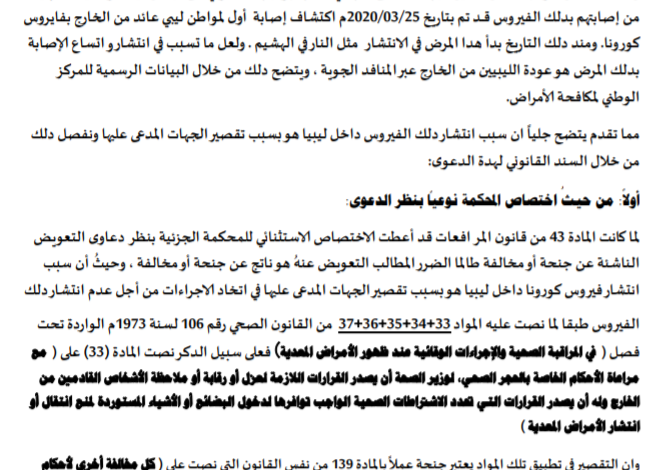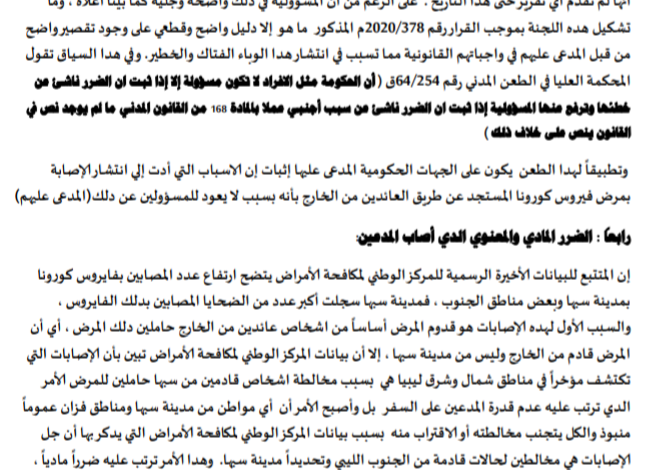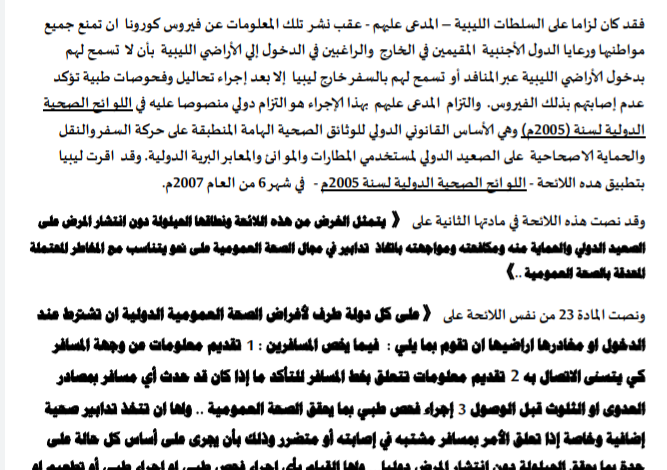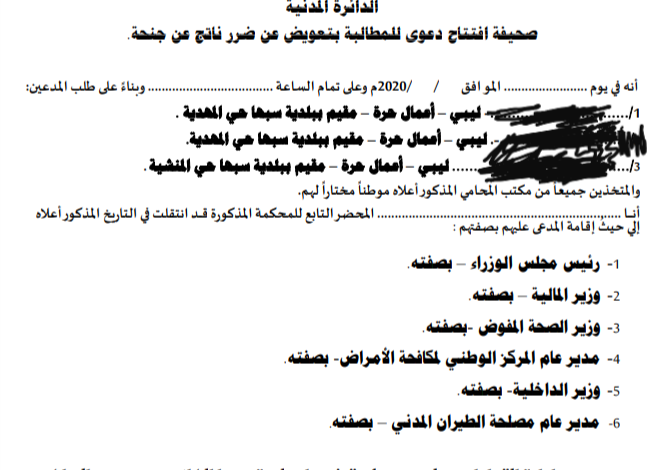 Libyan Cloud News Agency – Sabha
Lawyer Abdel Hafeez Manna, has filed a lawsuit against the government demanding compensation for the damage caused by the mismanagement of the Coronavirus crisis.
Manna filed the lawsuit on behalf of three citizens from Sabha city against the Prime Minister, Finance Minister, Health Minister, Interior Minister, the Director of the National Center for Disease Control and the Director of Civil Aviation Authority.
The plaintiffs argued that the defendants were the reason of the outbreak of the Coronavirus in Libya by allowing stranded citizens to return home from countries infected with the disease.
They said that the first Covid-19 case was of a stranded citizen who returned home on March 25, 2020.
Lawyer Manna demanded 100,000-dinar compensation for the plaintiffs.