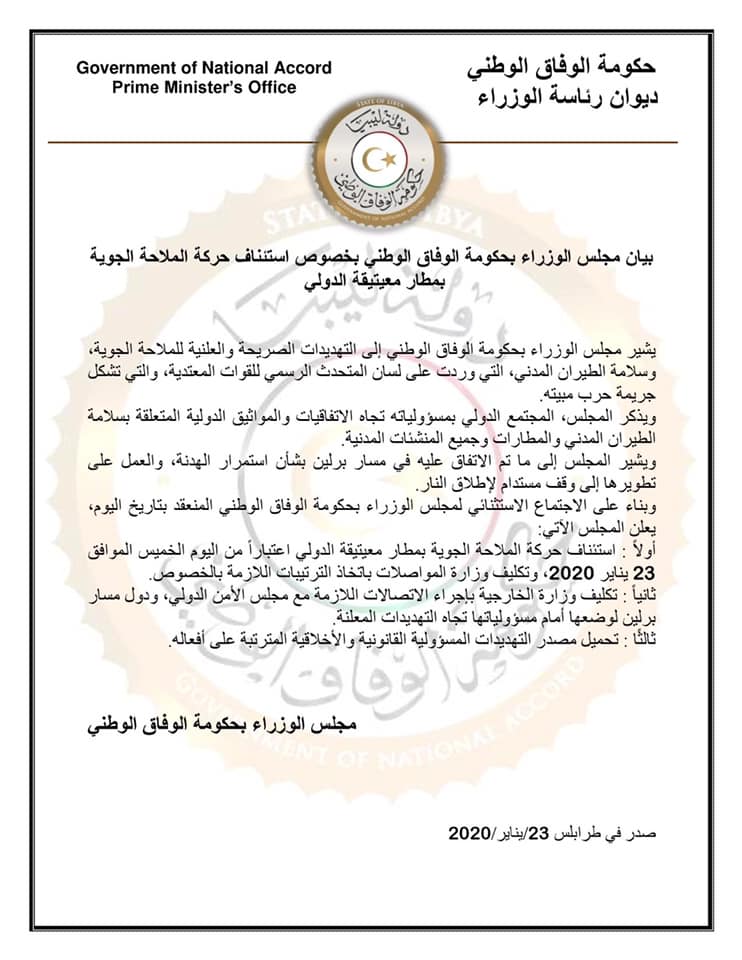 Libyan Cloud News Agency – Tripoli
The Government of National Accord (GNA) announced on Thursday, January 23, the resumption of flights at Mitiga International Airport.
The government ordered the Ministry of Transport to make the necessary arrangements for the flight resumption.
It also mandated the Ministry of Foreign Affairs to make the necessary contacts with the UN Security Council and the Berlin conference participants to inform them of the threats against the flights at the airport.
The air traffic was suspended twice during the past 24 hours.