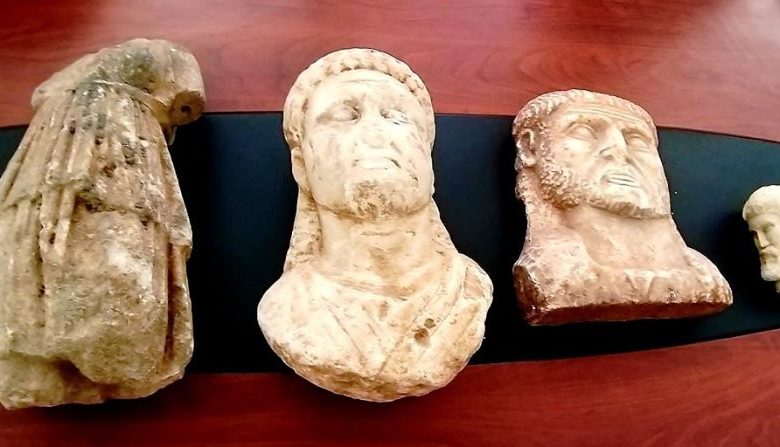 Libyan Cloud News Agency – Benghazi
Security forces in Benghazi have arrested a smuggling gang smuggling trading in antiquities.
The gang members were transferred to the military prosecutor to complete the legal procedures and to inspect the artifacts seized with them to ensure that they are real.
The artifacts consist of four Roman-era marble sculptures, ten burial potteries, and more than 250 old bronze and silver coins.