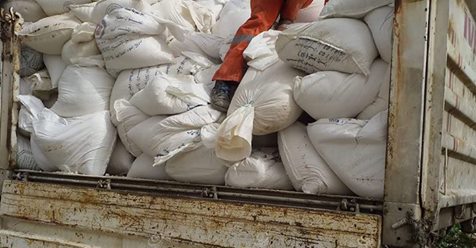 The municipal guards of Misrata branch seized 75,000 kilograms of salt in one of the city gates on a truck on its way to a Libyan city.
The director of the information office in the branch of the municipal guard Misrata pilot, Hassan Souda, said that the salt does not conform to the Libyan standards.
Souda warned the owners of bakeries from using salt to make bread because it poses a danger to the health of the citizen.