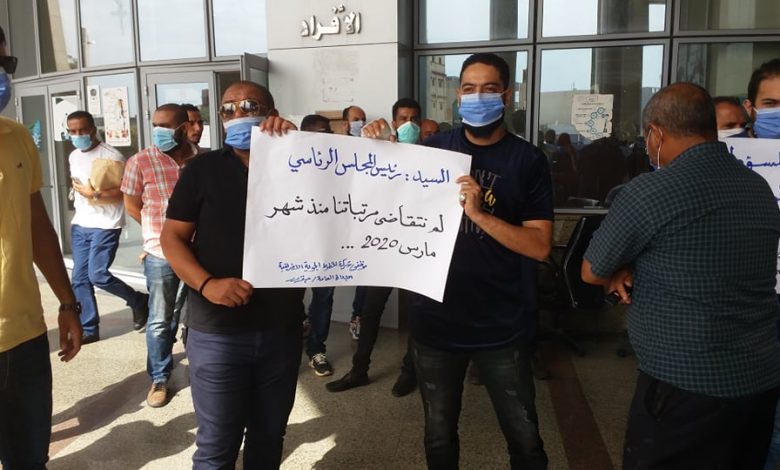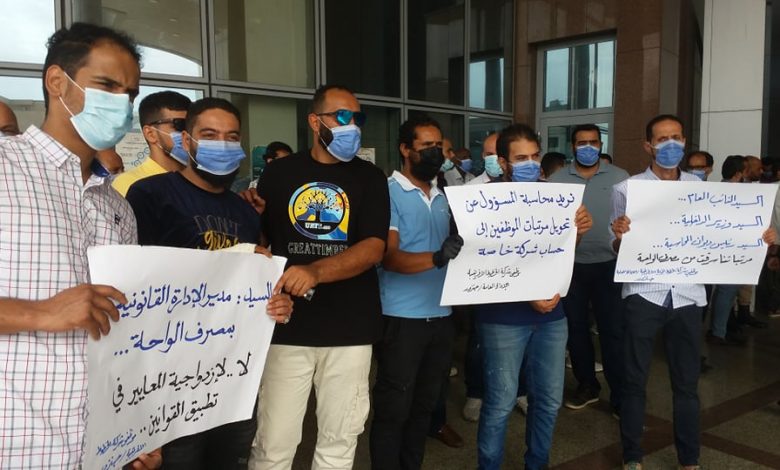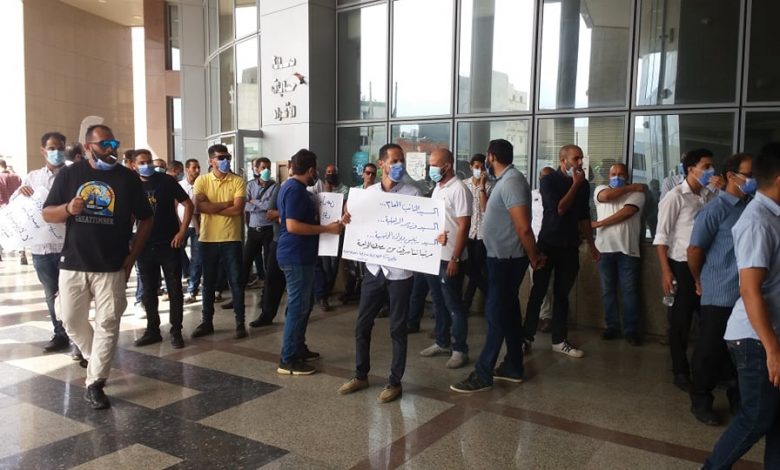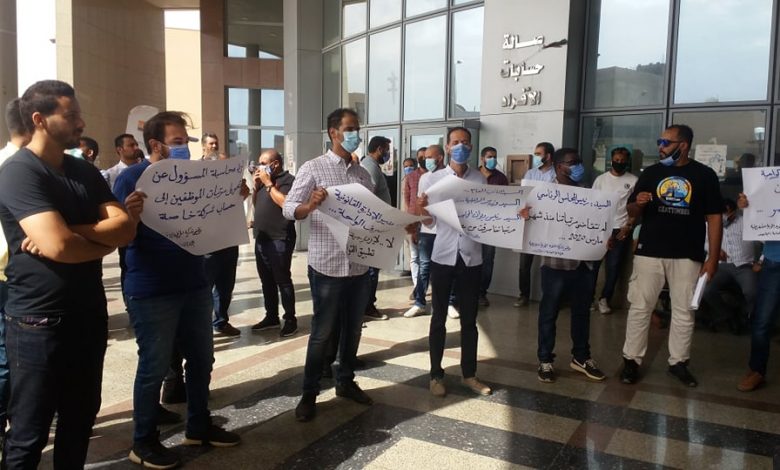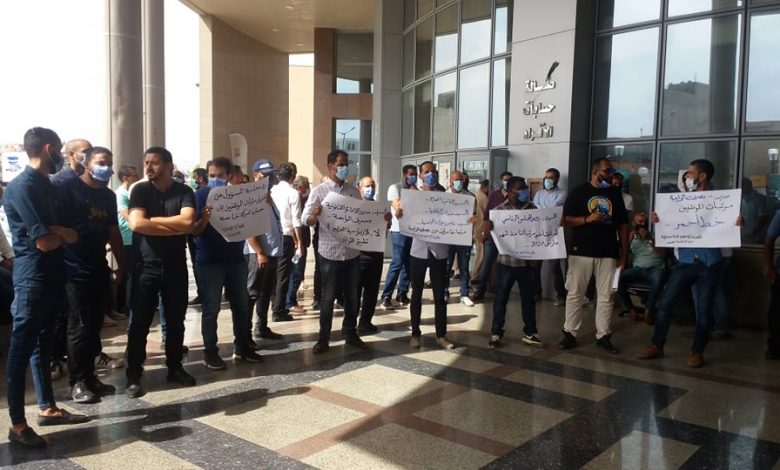 Libyan Cloud News Agency – Tripoli
Workers of Afriqiyah Airways in Tripoli have held a protest outside Wahda Bank to demand their unpaid salaries.
The workers said in a statement that they have not received their salaries for months due to the freezing of the company's financial assets and bank account by the judicial authorities.
They expressed their surprise over the decision of the management of Wahda Bank to transfer some funds from the company's account to other parties in the legal dispute over the control of the company, considering this is as illegal.